Microsoft (MSFT) Gives Update on Adobe (ADBE) Flash Player End of Support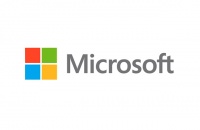 Microsoft (NASDAQ: MSFT) announced:
In July 2017, Microsoft, along with Adobe and their industry technology partners, announced that Adobe Flash Player will no longer be supported after December 2020. The decision to end support for Flash Player was made by Adobe due to the diminished usage of the technology and the availability of better, more secure options such as HTML5, WebGL, and WebAssembly.
In keeping with this plan, Microsoft is ending support for Adobe Flash Player on Microsoft Edge (both the new Microsoft Edge and Microsoft Edge Legacy) and Internet Explorer 11 at the end of 2020.
Categories