Pre-Open Stock Movers 8/31: (AIMT) (AKCA) (GNW) (ACST) (LPCN) (BIGC) (More...)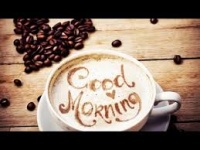 Today's Pre-Open Stock Movers
Aimmune Therapeutics (NASDAQ: AIMT) +172%; Under the terms of the merger agreement, Nestle S.A.'s wholly-owned subsidiary will commence a cash tender offer to acquire all outstanding shares of Aimmune common stock that are not already owned by NHSc for USD34.50 per share in cash, representing a total enterprise value, including the shares of Aimmune held by NHSc, of approximately USD2.6 billion. The USD34.50 per share acquisition price represents a 174% premium to Aimmune's closing share price on August 28, 2020 of USD12.60.

Akcea Therapeutics (NASDAQ: AKCA) +59%; Ionis Pharmaceuticals, Inc. (NASDAQ: IONS) and its affiliate Akcea Therapeutics, Inc. today announced that they have entered into a definitive agreement under which Ionis will acquire all of the outstanding shares of Akcea common stock it does not already own, approximately 24%, for $18.15 per share in cash.
Genworth Financial (NYSE: GNW) +49%; Oceanwide said to have financing.
Venator Materials PLC (NYSE: VNTR) +18.6%; funds advised by SK Capital Partners, L.P. have agreed to purchase approximately 42.5 million shares, representing just under 40% of Venator's outstanding shares, from Huntsman Corporation (NYSE: HUN) for a purchase price of approximately $100 million.
Vir Biotechnology Inc. (NASDAQ: VIR) +8%; Vir Biotechnology, Inc. (NASDAQ: VIR) and GlaxoSmithKline plc (NYSE: GSK) announced that the first patient was dosed last week in a Phase 2/3 study with VIR-7831 (also known as GSK4182136), a fully human anti-SARS-CoV-2 (Severe Acute Respiratory Syndrome coronavirus-2) monoclonal antibody, for the early treatment of COVID-19 in patients who are at high risk of hospitalization.
Workhorse Group (NASDAQ: WKHS) +7.6%; announced today newly-formed strategic agreements between the Company and both Hitachi America, Ltd. ("Hitachi America") and Hitachi Capital America Corp. ("Hitachi Capital America" or "HCA").
Rackspace Technology (NASDAQ: RXT) +7%; new analyst coverage.
GameStop (NYSE: GME) +6.3%; hedge fund RC Ventures LLC disclosed a 9%, or 5,800,000 share, stake in the company.
CorMedix (NYSE: CRMD) +5.7%; today announced that the U.S. Food and Drug Administration (FDA) has accepted for filing the Company's submitted New Drug Application (NDA) for Defencath.
DISH Network (NASDAQ: DISH) +5%; shares were in focus after the market close Friday after Dow Jones reported AT&T (NYSE: T) is exploring alternatives for DirectTV.
Acasti Pharma (NASDAQ: ACST) -59%; today announced top-line results for the Primary Endpoint (triglyceride reduction at 12 and 26 weeks) from its 278 patient Phase 3 TRILOGY 2 study evaluating the efficacy, safety and tolerability of CaPre in patients with severe hypertriglyceridemia. The unadjusted, placebo corrected triglyceride reduction of 12.4% achieved a "p" value of 0.19, which was not statistically significant, and therefore the TRILOGY 2 study did not meet its primary endpoint.
Lipocine (NASDAQ: LPCN) -18%; today announced that the U.S. Food and Drug Administration ("FDA") has informed the Company that it needs additional time to complete its review of TLANDO's New Drug Application ("NDA") and is committed to taking action as expeditiously as possible.
BigCommerce (NASDAQ: BIGC) -11%; new analyst coverage.
NIO Inc. (NYSE: NIO) -7.6% ;today announced the pricing of the offering of 88,500,000 American depositary shares (the "ADSs"), each representing one Class A ordinary share of the Company (the "ADS Offering"), at a price of US$17.00 per ADS
Categories