SmileDirectClub (SDC) Tops Q2 EPS by 1c, Revenue Beats, Offers Outlook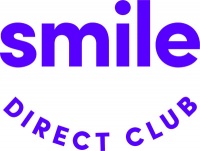 (Updated - August 12, 2020 4:29 PM EDT)
(Updated - August 12, 2020 4:29 PM EDT)
(Updated with EPS excluding charges)
SmileDirectClub (NASDAQ: SDC) reported Q2 EPS of ($0.13), $0.01 better than the analyst estimate of ($0.14). Revenue for the quarter came in at $107 million versus the consensus estimate of $84.19 million.
(1) Includes one-time charges of approximately $(43) million related to lease abandonment, impairment of long-lived assets, other related charges, and loss on extinguishment of debt. Excluding such charges, second quarter net loss was $(52) million and second quarter diluted EPS was $(0.13).
Business Outlook:
Since Q2, and in the context of a complex operating environment, the Company has continued to see robust performance across the business. Most notably, the Company has seen consistently strong demand with efficient sales and marketing spend. In particular, approximately 60% of Club Members who purchased aligners in the quarter were never a lead before, which is consistent with where it has been historically. This demonstrates that investments in brand building and marketing efficiency continue to pay dividends while also positioning the Company to advance further toward its stated long-term revenue growth and margin targets. Within the quarter, the Company made meaningful progress across three future growth drivers; specifically, expanding the core customer acquisition channels, extending the value proposition to the teen demographic, and international expansion. On the cost side, the Company is making good progress towards its Q4 Adjusted EBITDA profitability goals through continued advancement in automating its manufacturing and treatment planning operations, continued discipline around the deployment of marketing and selling dollars including a focus on pushing more demand through the existing Smile Shop network and leveraging the Company's referrals and aided awareness, and with ongoing cost discipline across the business.
As the low-cost provider with brand presence and no pricing pressure, and in an increasingly favorable climate for telehealth, the Company is well positioned to continue to gain share in the massively underserved market for clear aligners.
For earnings history and earnings-related data on SmileDirectClub (SDC) click here.
Categories
Next Articles