Apple (AAPL) Flirts with $2 Trillion Market Cap as Robinhood Traders Race to Get Their 3 'Free' Shares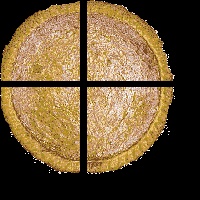 As the largest market cap company in the U.S., investors have watched in amazement as Apple (NASDAQ: AAPL) shares have surged 18% since reporting earnings on July 30th - adding $300 billion in market valuation during the short time period and now flirting with the $2 trillion market cap level. The stock is up 55% year-to-date. With earnings, Apple also announced a 4-for-1 stock split. The split will be Apple's first in six years and the first among its tech giant peers in five years.
As opposed to the go-go days of the late 90s, stock splits have been rare in this day and age of investing - with most tech companies opting for the Berkshire Hathaway model of no stock splits. Amazon (NASDAQ: AMZN) hasn't split its stock since 1999, Facebook (NASDAQ: FB) has never split, Microsoft (NASDAQ: MSFT) hasn't split since 2003, and Netflix's (NASDAQ: NFLX) last split was in 2015.
While Apple's earnings power in a COVID-impacted and seasonally weak quarter was impressive, there is no doubt that the stock split excitement has also contributed to the continued stock surge. In fact, the stock is now the third most popular on Robinhood. Robinhood investors have grown 17% since earnings to 673,930 and have more than tripled since the beginning of the year, according to Robintrack.
With the split, Apple shareholders of record at the close of business on August 24, 2020, will receive three additional shares for every share held on the record date. Trading will begin on a split-adjusted basis on August 31, 2020.
Fundamentally, a stock split is meaningless. In the case of the Apple split, instead of a full pie, investors will have the same pie cut into four pieces. If shares are trading at $450 per share pre-split, they should be $112.50 post-split. However, trading stock splits has always been a mental game. A lower stock price could make the stock "seem cheaper," thereby pushing more investors into buying the stock and pushing the stock price higher. This was the case when investors had to pay sky-high commissions to trade a stock, it could be even more true in the day and age of zero-commission trading.
With Apple shares knocking on the $2 trillion market cap level, the stock split excitement could easily propel the shares past this new milestone.
Categories