Rocket Mortgage Parent Files IPO, Plans to List on NYSE Under Ticker 'RKT'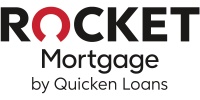 Rocket Companies, the parent of Rocket Mortgage and others, announced it has filed a registration statement on Form S-1 with the SEC relating to the proposed initial public offering of its Class A common stock.
The company plans to list its common stock on the New York Stock Exchange under the ticker symbol "RKT."
The offering will be led by Goldman Sachs, Morgan Stanley, Credit Suisse, JP Morgan, RBC Capital and Siebert Williams Shank.
Rocket Companies is a Detroit-based holding company consisting of personal finance and consumer service brands including Rocket Mortgage, Rocket Homes, Rocket Loans, Rocket Auto, Rock Central, Core Digital Media, Rock Connections, Lendesk and Edison Financial. Since 1985, we have been obsessed with helping our clients achieve the American dream of home ownership and financial freedom. We offer an industry-leading client experience powered by our simple, fast, and trusted digital solutions. Rocket Companies has 20,000 team members across the United States. Its flagship company, Rocket Mortgage, has been named to Fortune magazine's list of "100 Best Companies to Work For" for 16 consecutive years.
For the year ended December 31, 2019, total revenue, net was $5.1 billion and net income attributable to Rocket Companies was $893.8 million, representing a 22% and 46% growth from the prior year, respectively. Over the same time period, Adjusted Revenue was $5.9 billion, Adjusted Net Income was $1.3 billion, and Adjusted EBITDA was $1.9 billion.
The company was founded by Dan Gilbert.
Categories