SmileDirectClub (SDC) Misses Q1 EPS by 9c, Revenues Miss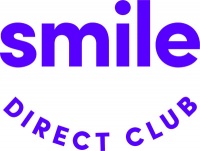 SmileDirectClub (NASDAQ: SDC) reported Q1 EPS of ($0.28), $0.09 worse than the analyst estimate of ($0.19). Revenue for the quarter came in at $197 million versus the consensus estimate of $219.52 million.
First Quarter 2020 Financial Highlights
First quarter total revenue increased 11%, over the first quarter of 2019, to $197 million.
First quarter net loss of $(107) million.
First quarter Adjusted EBITDA of $(67) million.
First quarter diluted EPS of $(0.28).
Key Operating Metrics
First quarter 2020 unique aligner shipments up 12% to 122,751, compared to 109,894 in the first quarter of 2019.
Average aligner gross sales price ("ASP") of $1,770 for the first quarter of 2020, compared to $1,767 for the first quarter of 2019.
"Despite these challenging times and a unique and complex operating environment, the SmileDirectClub team has navigated through the initial obstacles of the global pandemic by implementing changes to how we operate our business. We leveraged our teledentistry platform, along with our completely remote kit business, to continue to serve our Club Members during these challenging times. Our performance in the quarter, and more important, since then, validates the strength, durability and flexibility of our business model," said SmileDirectClub Chief Executive Officer David Katzman.
SmileDirectClub Chief Financial Officer Kyle Wailes added: "The unprecedented events of the past few months have provided a number of insights about our business. These learnings, along with our new debt facility with HPS Investment Partners, will allow us to emerge from this crisis stronger. We believe we are well capitalized and uniquely positioned to achieve our long-term growth targets."
For earnings history and earnings-related data on SmileDirectClub (SDC) click here.
Categories
Next Articles