Honeywell (HON) Tops Q1 EPS by 26c, Revenues Miss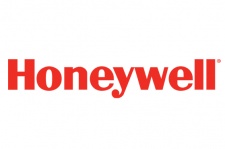 Honeywell (NYSE: HON) reported Q1 EPS of $2.21, $0.26 better than the analyst estimate of $1.95. Revenue for the quarter came in at $8.46 billion versus the consensus estimate of $8.57 billion.
The company reported first-quarter earnings per share of $2.21, above guidance, operating profit growth of 3%, segment profit growth of 2%, and segment margin expansion of 140 basis points, all of which were at or above first-quarter guidance, with sales down 5%, or 4% organically.
"Honeywell delivered on our original earnings commitment for the first quarter, with EPS growth of 15% despite the substantial challenges we faced due to the COVID-19 pandemic. We remain focused on the strong operational excellence principles that underlie everything we do, and that discipline enabled us to achieve earnings growth in a challenging first quarter," said Darius Adamczyk, chairman and chief executive officer of Honeywell. "As the COVID-19 pandemic rapidly escalated and the global economy deteriorated, we faced headwinds across our businesses, including rapid changes in our supply chain, constraints at customer sites, and significant impacts on the commercial aerospace and oil and gas end markets. These challenges drove an organic sales decline in the quarter. However, we acted quickly to mitigate the impacts and we continued to serve our customers, including those involved in the COVID-19 response efforts, while ensuring the safety of our employees."
"The safety of our employees is our top priority," Adamczyk said. "We have announced that Honeywell will pay for COVID-19 testing costs that are not covered by our employees' insurance and will pay out-of-pocket treatment costs for those enrolled in the Honeywell medical plan. We have also provided a full year of paid sick time up-front to U.S. non-exempt employees and have announced a $10 million relief fund to help employees that are in financial distress. In addition, Honeywell is playing a critical role in keeping medical professionals safe. We have announced two new manufacturing sites for N95 respiratory masks in the United States. Between these two locations, we will produce 20 million respiratory masks per month and create about 1,000 new jobs. We are also quickly ramping up production of other personal protective equipment, including safety eyewear and face shields. Our medical sensors are widely used in ventilators, and we have significantly increased our sensor production to address demand. In addition, we are shifting manufacturing operations at two facilities to produce and donate hand sanitizer to government agencies. Within the United States, our donation will go to the Federal Emergency Management Agency (FEMA)."
Adamczyk continued, "We are well-prepared to manage the downturn with a strong balance sheet and execution rigor focused on cost control and cash generation. We have nearly $9 billion of cash and short-term investments on hand and, in March, we further enhanced our financial flexibility by entering into a $6 billion two-year term loan and refinanced €1 billion of bonds at attractive rates. Our pension plan remains overfunded, requiring no additional contributions for the foreseeable future."
Adamczyk concluded, "I am proud of Honeywell's longstanding ability to adapt to and deliver in any type of economic environment, and I am confident in our ability to execute in these uncertain times. Our businesses serve a diverse set of end markets and we continue to invest in innovation for long-term growth, including quantum computing, the Honeywell Forge enterprise performance management software platform, and sustainable next-generation products. Honeywell is actively managing through the downturn and is well-positioned for the economic recovery to come."
OUTLOOK
Due to the evolving nature of the COVID-19 pandemic and related supply chain and market disruptions, Honeywell announced that it has temporarily suspended its full-year financial guidance until the economic impact of COVID-19 stabilizes. The company expects ongoing top-line challenges due to the current market conditions, particularly in the aerospace and oil and gas sectors.
For earnings history and earnings-related data on Honeywell (HON) click here.
Categories
Next Articles