PepsiCo (PEP) Tops Q4 EPS by 1c, Revenues Beat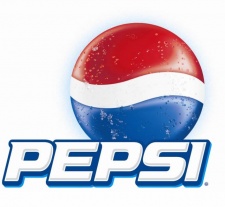 PepsiCo (NASDAQ: PEP) reported Q4 EPS of $1.45, $0.01 better than the analyst estimate of $1.44. Revenue for the quarter came in at $20.64 billion versus the consensus estimate of $20.27 billion.
"We are pleased with our performance for 2019 as we met or exceeded each of the financial goals we outlined at the beginning of the year. Our revenue growth accelerated for the full year as we embarked on our strategy to win with purpose by becoming Faster, Stronger, and Better. We increased brand support to become more locally relevant and consumer-centric, we strengthened our go-to-market execution to enhance our customer relationships, and we embraced a new set of initiatives to help build a more sustainable food system," said Chairman and CEO Ramon Laguarta.
"For 2020, we expect to deliver 4% organic revenue growth and 7% core constant currency EPS growth. We will continue to invest in our business and strive to develop advantaged capabilities that will fortify our business for the long-term."

The Company today announced a 7 percent increase in its annualized dividend to $4.09 per share from $3.82 per share, effective with the dividend expected to be paid in June 2020. This represents the Company's 48th consecutive annual dividend per share increase.

Guidance and Outlook:
The Company provides guidance on a non-GAAP basis as we cannot predict certain elements which are included in reported GAAP results, including the impact of foreign exchange translation and commodity mark-to-market impacts.
For 2020, the Company expects:
• Full-year organic revenue growth to be 4 percent.
• A core effective tax rate of approximately 21 percent.
• An increase in core constant currency EPS of 7 percent.
• Approximately $11 billion in cash from operating activities and free cash flow of approximately $6 billion, which assumes net capital spending of approximately $5 billion.
• Total cash returns to shareholders of approximately $7.5 billion, comprised of dividends of $5.5 billion and share repurchases of $2 billion.
Applying current market consensus rates implies approximately 1-percentage-point foreign exchange translation headwind to reported net revenue and core EPS growth. This assumption and the guidance above imply 2020 core earnings per share of $5.88, a 6 percent increase compared to 2019 core earnings per share of $5.53. (*** consensus is $5.95).

For earnings history and earnings-related data on PepsiCo (PEP) click here.
Categories
Next Articles