IAC (IAC) Reports Agreement to Acquire Care.com (CRCM) for $15/Sh in $500M Deal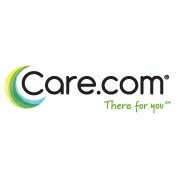 IAC (NASDAQ: IAC) and Care.com (NYSE: CRCM), the world's largest online marketplace for finding and managing family care, announced today that the two companies have entered into a definitive agreement pursuant to which IAC will acquire Care.com for $15.00 per share in an all-cash transaction representing approximately $500 million of enterprise value. This valuation represents a 34% premium to Care.com's unaffected closing stock price on October 25, 2019, the last trading day before a media report was published speculating about a potential sale process.
With more than 1.5 million successful matches made since its inception and 374,000 paying families as of Q3 2019 , Care.com is the leading global platform for matching families with caregivers in the rapidly growing but highly fragmented market for family care, sized in excess of $300 billion in the US alone. With this acquisition, IAC will gain a foothold in a market new to the company with natural, secular tailwinds. Following a proven playbook used to grow other marketplaces, IAC will invest to accelerate Care.com's growth across its core categories (child and senior care) with the opportunity to further extend its platform into adjacent areas, such as pet and home care.
"Family care is exciting new territory for us—and an accelerating market as demand for both child and senior care intensifies worldwide," said Joey Levin, CEO, IAC. "The Care.com team has built a trusted brand and marketplace for families all over the world. We like marketplace businesses and this is one in a category we think has incredible potential."
As part of the agreement, IAC and Care.com also announced plans to appoint long-time IAC executive Tim Allen to Chief Executive Officer of Care.com, effective upon closing. Mr. Allen succeeds Founder, Chairwoman and CEO, Sheila Lirio Marcelo, who announced plans to transition from the CEO position earlier this year.
"I'm both thrilled and honored at the opportunity to lead Care.com at this very pivotal moment for the company," said Mr. Allen. "Care.com is the go-to brand making it easier for millions of families to connect with affordable, accessible care – I'm excited to start its next chapter as an IAC company."
Ms. Marcelo said, "Since our founding 13 years ago, we've delivered on our mission to help millions of people find affordable, high-quality care and caregivers find meaningful work. Now, we're bringing together the world's largest marketplace for care with the leader in scaling and growing marketplace businesses. We are excited to work with Tim and IAC's leadership and believe this transaction will deliver value to all our stakeholders."
As part of IAC, Care.com will benefit from IAC's history of building scaled marketplace businesses in verticals such as travel, dating and home services. In particular, IAC is focused on growth in the following areas:
Product Innovation: Opportunity to engage a growing number of users to connect and transact instantly.
Monetization and Marketing: Deploy deep operational expertise in customer acquisition and marketing including transaction-based and subscription models.
New Growth Areas: With 35 million households including an adult age 65 or over, the number of people in the US needing senior care is large and growing and is currently Care.com's fastest growing segment. Corporate care benefits are also an expanding category with only 15 percent of employers offering such benefits today. Care.com's Care@Work operations provide subsidized and vetted backup care for children and adults, as well as senior care planning, and allows Care.com to partner with top employers to offer increasingly relevant services to working families.
Safety and Trust: IAC is committed to operating marketplace businesses that put safety first and understands the investments that need to be made to do so. Earlier this year, Care.com announced sweeping changes to safety that are leading the industry.
Given the multiple untapped growth opportunities within Care.com's business combined with a number of transaction adjustments, the company will focus on investing to accelerate Care.com's leadership position and doesn't expect to deliver positive operating profit during the first year of ownership.
The transaction is expected to close in the first quarter of 2020.
Transaction Details
Under the terms of the merger agreement, IAC, through its directly owned acquisition subsidiary, will commence a tender offer to acquire all outstanding shares of Care.com. Pursuant to the tender offer, stockholders of Care.com will be able to tender their shares of Care.com common stock in exchange for $15.00 per share in cash. In addition, the holder of Care.com series A convertible preferred stock will be able to tender its shares in exchange for a cash payment equal to 150% of its liquidation preference, plus accrued and unpaid dividends. Certain of the Company's largest stockholders, including Ms. Marcelo, representing a significant portion of the outstanding shares of the Company have entered into Support Agreements committing them to tender their shares into the tender offer. The closing of the tender offer will be subject to certain conditions, including the tender of shares representing at least a majority of the voting power of Care.com's outstanding shares, the expiration of the waiting period under the Hart-Scott-Rodino Antitrust Improvements Act, and other customary conditions. Upon the successful completion of the tender offer, IAC's acquisition subsidiary will be merged into Care.com, and any remaining shares of Care.com will be canceled and converted into the right to receive the same consideration payable pursuant to the tender offer. Following completion of the merger, the common stock of Care.com will no longer be listed for trading on the New York Stock Exchange. The transaction is expected to close in the first quarter of 2020.
Categories
Next Articles