Harley-Davidson (HOG) Confirms it Halted Electric Motorcycle Production Due to Quality Issue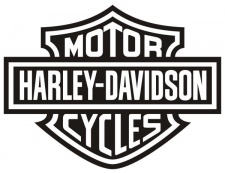 Harley-Davidson (NYSE: HOG) confirmed it has halted production of its electric motorcycles due to a "non-standard condition" discovered during a finally quality check.
Below is a statement to StreetInsider.com from Harley-Davidson Motor Company:
"As we lead in the electrification of motorcycles, we have delivered our first LiveWire motorcycles to authorized LiveWire dealers. We recently discovered a non-standard condition during a final quality check; stopped production and deliveries; and began additional testing and analysis, which is progressing well. We are in close contact with our LiveWire dealers and customers and have assured them they can continue to ride LiveWire motorcycles. As usual, we're keeping high quality as our top priority."
Shares of Harley-Davidson fell intra-day on the news, but have since recovered off the lows. Shares last traded down 1%.
Categories
Next Articles