Six Flags Entertainment (SIX)/Cedar (FUN) Marriage 'NOT Likely' - Wells Fargo (earlier)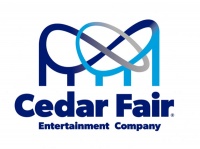 Six Flags Entertainment (NYSE: SIX) and Cedar Fair L.P. (NYSE: FUN) unlikely to combine following Wells Fargo meeting with FUN management.
Analyst Tim Conder comments "We had an opportunity to speak with FUN management post close 10.03.19. While no specific comment was made regarding the Reuters article of SIX making a bid for FUN, management did state that the company is NOT looking to be sold. Management conducted scheduled 1x1/small group meetings earlier in the week and has scheduled meetings next week, but did not participate in a 10.03.19 conference based on counsel's advice. FUN has previously chosen NOT to convert to a C­Corp as this would involve either (1) trigging a substantial tax bill for unitholders, or (2) the tax bill being borne by the new C­Corp in the form of higher go forward tax rates, neither of which is acceptable. We believe this would be the same dilemma for SIX in the case of an acquisition. We have yet to find any type of multiple stock class structures that would work and avoid the ability to defer a transactional tax bill to either unitholders or surviving C­Corp. Finally, SIX launched a repricing of its $798MM term loan due 2026 on 9.30.19 and we find it strange that the company would do this ahead of a major acquisition bid. Therefore, we reiterate our view that a SIX acquisition of FUN is HIGHLY UNLIKELY."
Categories