Gilead Sciences (GILD) Statement on FDA Advisory Committee's Recommendation on Descovy for PrEP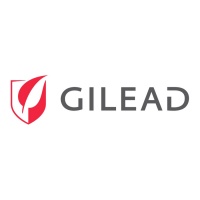 Gilead Sciences, Inc. (NASDAQ: GILD) announced today that the Antimicrobial Drugs Advisory Committee (AMDAC) of the U.S. Food and Drug Administration (FDA) recommended approval of Descovy® (emtricitabine 200 mg and tenofovir alafenamide 25 mg tablets; F/TAF) for the proposed indication of pre-exposure prophylaxis (PrEP) in men and transgender women (TGW) who have sex with men by a vote of 16 to 2.
"We appreciate the advisory committee's thoughtful review and discussion of the data during today's meeting and look forward to collaborating with FDA to make this potential new prevention option available to people at risk of HIV in the United States," said Diana Brainard, MD, Senior Vice President, HIV and Emerging Viruses, Gilead Sciences. "Descovy represents a potential new therapeutic option for people at risk of sexually acquired HIV-1 infection. If approved for a PrEP indication, Descovy could play a meaningful role in the federal initiative to address the nation's HIV epidemic."
Prevention methods and practices are essential tools in the fight against HIV. PrEP is a vital tool in the fight against HIV and should be an available HIV prevention strategy for all appropriate individuals at risk for HIV infection. In addition, PrEP is included in clinical guidelines as part of a comprehensive prevention strategy for individuals at risk for HIV.
The AMDAC reviewed Descovy data from the DISCOVER global Phase 3 clinical study, which evaluated the safety and efficacy of Descovy compared with Truvada® in men and transgender women who have sex with men and are at high-risk for sexually acquired HIV infection. Results from the DISCOVER trial demonstrated that Descovy achieved non-inferiority to Truvada in study participants who were at substantial and sustained risk of HIV acquisition. Additionally, statistically significant improvements in renal and bone laboratory parameters were observed for participants receiving Descovy versus those receiving Truvada.
The AMDAC also evaluated pharmacokinetic data on Truvada and Descovy for HIV treatment and PrEP in support of the potential use of Descovy for PrEP in cis-gender women, a population that was not part of the DISCOVER study. The committee voted 10 to 8 that there were not adequate data regarding the efficacy of Descovy for PrEP in cis-women.
Gilead recognizes the value that Descovy could bring to HIV prevention efforts for the broadest possible at-risk population in the United States and will continue to work with FDA as the agency completes its review of the application.
The AMDAC is convened upon the request of FDA to review and evaluate safety and efficacy data of human products, including those for use in the treatment or prevention of HIV. While FDA is not bound by the committee's recommendation, the recommendations made by advisory committees, including the panel deliberations and voting, may be considered by the agency in making its final decision on an application.
Descovy was approved in April 2016 for the treatment of HIV-1 infection in adults and pediatric patients weighing at least 35 kg, in combination with other antiretroviral agents.
Descovy for the prevention of HIV is an investigational use that has not been determined to be safe or efficacious and is not approved anywhere globally.
Categories
Next Articles