ISS Recommends Shareholders Vote 'FOR' Bristol-Myers Squibb (BMY)/Celgene (CELG) Deal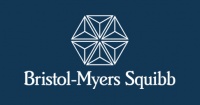 (Updated - March 29, 2019 9:34 AM EDT)
In an e-mail to StreetInsider.com, Bristol-Myers Squibb (NYSE: BMY) confirmed that ISS recommended voting in favor of the Celgene (NASDAQ: CELG) deal.
Highlights from ISS
strategic rationale is 'is sound'.
replenishes BMY's late-stage pipeline, diversifying its exposure to its top drug (Opdivo)
CELG's patent cliff was known in the market
valuation "appears reasonable"
seems to be no evidence to suggest that a buyer will be waiting on the other side of a broken deal to acquire BMY
For BMY, the standalone scenario seems highly challenged.
Categories
Next Articles