Curbside Pickup Seen Getting Bigger and Better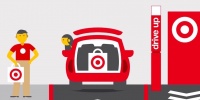 Curbside pick-up is a fast growing retail experience that is expected to reach $30-$35 billion by the end of next year, Cowen analyst Oliver Chen estimates. Over 15% of U.S. consumers have tried curbside pick-up and this is seen growing to 25% by the end of 2020. Cowen's data shows that curbside shoppers skew younger and wealthier than the overall U.S. population.
The very strong growth in curbside is being driven by two things, Chen said:
(1) scaling curbside is a major initiative for many of the biggest broadline and grocery retailers in the U.S. including WMT, TGT, Kroger, Whole Foods, and others; and
(2) curbside has incredibly high satisfaction scores as the service saves shoppers time, eliminates the need to enter stores, and eliminates the friction of searching aisles for products, as well as standing in lines to check out.
Curbside pickup will be a catalyst for the transformation of retail, Chen goes on to predict. He cites the accelerated elimination of the center-core, a more narrow assortment of brands and SKUs, acceleration in picking and packing robotics innovation, and a gateway to automatic dispensaries.
Cowen's data reveals a typical curbside shopper is 41 years old, younger than the U.S. population's average age of 46. Meanwhile, penetration is highest for 25-34 year olds at above 22% over the last several quarters. Meanwhile, the survey reveals the average curbside shopper has annual income of $62k, above U.S. average of $57k. In addition, penetration is trending higher for all income brackets, but remains highest for wealthier cohorts.
Wal-Mart (NYSE: WMT) is seen as the pioneer in curbside pickup and Cowen's prosperity model indicates pickup will drive a third of digital sales growth. Meanwhile, Target (NYSE: TGT) is solving curbside on its own terms and becoming American's most convenient place to shop.
Categories