Wellington Management Says it Does Not Support Bristol-Myers Squibb's (BMY) Acquisition of Celgene (CELG)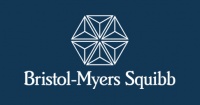 Wellington Management Company LLP, one of the world's largest independent investment management firms, managing approximately $1 trillion in assets on behalf of its clients worldwide, recently informed the Board of Directors of Bristol-Myers Squibb (NYSE: BMY) that it is not supportive of the Company's proposed acquisition of Celgene Corporation (NASDAQ: CELG). Wellington Management, which exercises investment discretion for clients with respect to approximately 8% of the Company and, as of February 25, 2019, was the largest institutional holder of BMY's common stock, issued the following rationale for its decision.
While Wellington agrees that Bristol-Myers should be active in business development that secures differentiated science and broadens the future revenue base, Wellington does not believe that the Celgene transaction is an attractive path towards accomplishing this goal. Wellington's conclusion is based upon three tenets: 1) the transaction asks BMY shareholders to accept too much risk and the terms offer BMY shares to CELG shareholders at a price well below implied asset value; 2) execution success could be more difficult to achieve than depicted by Company management; and 3) alternative paths to create value for BMY shareholders could be more attractive.
Categories
Next Articles