Apple (AAPL) Could Benefit From Making a Deal in One of These Three Sectors - JP Morgan (ATVI) (SONO) (NFLX)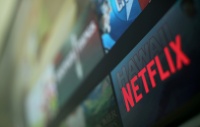 JP Morgan analyst Samik Chatterjee discussed potential acquisition targets for Apple (NASDAQ: AAPL) given its massive cash hoard.
Chatterjee sees three industries as having the most strategic value for Apple, providing potential growth opportunities to leverage services over a wider installed base.
Video gaming. The analyst said the sector stands out given: 1) leverage to an industry rapidly transitioning to mobile; 2) hardware capabilities for high-end gaming potentially supporting a replacement cycle; 3) synergies in gaming services with iPhone's hardware leadership, including in AR/VR; and 4) access to installed gaming hardware of hundreds of millions of units, including both mobile and consoles. In the sector, they find Activision Blizzard (NASDAQ: ATVI) as the best strategic fit.
Smart home speaker. The analyst said this sector stands out given the combination of: 1) focus on high engagement with customers; 2) synergies in driving Apple Music services; 3) currently lagging competitors in the smart home category. In the sector, they find Sonos (NASDAQ: SONO) as the best strategic fit.
Video content. They see this sector as a potential given: 1) leverage to rapid growth in content consumption on mobile; 2) an established platform to accelerate Apple's nascent investments in original content; and 3) opportunities for advertising revenues in the future, enhancing Apple's position as an aggregator of content. They find Netflix (NASDAQ: NFLX) as the best strategic fit.
While Netflix would be a good fit, they see it as the least likely given its transformational impact on Apple's balance sheet. It would likely cost $189 billion or more to acquire Netflix, the analyst said. Also, Netflix is unlikely to be a seller.
Categories
Next Articles