Aurora Cannabis (ACB) More Widely-Owned on Robinhood Than Apple (AAPL) - Business Insider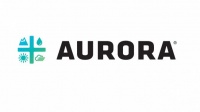 More investors hold cannabis stock Aurora Cannabis (NYSE: ACB) on the free Robinhood app, versus Apple (NASDAQ: AAPL), Business Insider reported.
"According to Markets Insider's track of the data, Aurora Cannabis is now held by 247,517 Robinhood users, up more than 20,000 from last week. The marijuana stock outranked all the others on the app, including Apple, which had maintained its top-ranking position since the week of November 8. The smartphone giant's stock now ranks second in terms of Robinhood ownership, at 237,050 shareholders."
Robinhood, the free trading app, is widely used by millennials so this shows their taste in stocks currently.
Categories