UPDATE: Bristol-Myers Squibb (BMY) Announces FY19 EPS Guidance of $4.10-$4.20, Above Consensus of $4.07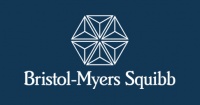 (Updated - Consensus Added to Headline)
Bristol-Myers Squibb (NYSE: BMY) today announced EPS guidance for full-year 2019.
Bristol-Myers Squibb is providing its 2019 GAAP EPS guidance range at $3.75 to $3.85 and non-GAAP EPS guidance range at $4.10 to $4.20. Key 2019 GAAP and non-GAAP guidance assumptions include the combined dilution of $0.09 from the UPSA divestiture and U.S. Pension liabilities transactions.
The EPS guidance for 2019 excludes the impact of the Celgene acquisition or any potential future strategic acquisitions and divestitures, and any specified items that have not yet been identified and quantified. The non-GAAP 2019 EPS guidance also excludes other specified items as discussed under "Use of Non-GAAP Financial Information."
Bristol-Myers Squibb will provide full line-item guidance for when the company reports its results for the fourth quarter 2018 on January 24, 2019.
Categories
Next Articles