Pre-Open Stock Movers 01/02: (PRAN) (MRT) (GNCA) Higher; (NVAX) (TSLA) (HOLX) Lower (more...)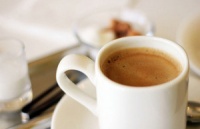 Pre-Open Stock Movers
Prana Biotech (NASDAQ: PRAN) 80.5% HIGHER; entered into a securities purchase agreement for a lead investment by Boston based Life Biosciences LLC to raise up to approximately A$44.5 million (approx. US$31.4 million). Life Biosciences will initially invest US$7.5 million (approx. A$10.6 million), with the agreement allowing Prana to raise an additional US$2 million from other investors, totalling US$9.5 million (approx. A$13.4 million). A further amount of up to approximately A$31 million (approx. US$21.9 million) would be invested by Life Biosciences and other investors on exercise of short-term warrants being issued as part of the transaction.
MedEquities Realty Trust, Inc. (NYSE: MRT) 42% HIGHER; Omega Healthcare Investors, Inc. (NYSE: OHI) (Omega) and MedEquities Realty Trust, Inc. (NYSE: MRT) (MedEquities) today announced the execution of a definitive merger agreement under which Omega will acquire all of the outstanding shares of MedEquities. The transaction represents an enterprise value of approximately $600 million for MedEquities and further diversifies Omegas assets and operators. The boards of directors of both companies have unanimously approved the transaction.
Genocea Biosciences, Inc. (NASDAQ: GNCA) 29% HIGHER; announced the dosing of the first patients in its Phase 1/2a clinical trial testing the safety, immunogenicity, and clinical efficacy of its neoantigen cancer vaccine candidate GEN-009. Genocea also announced that enrollment of patients in the first part of the clinical trial has been completed.
Safe-T (NASDAQ: SFET) 9.8% HIGHER; announced its first customers from Cyprus and Serbia for its SDE solution.
Novavax (NASDAQ: NVAX) 8.5% LOWER; filed a prospectus supplement with the Securities and Exchange Commission which contemplates the sale of up to $100,000,000 of shares of the Company's common stock (the "Shares") from time to time in at-the-market offerings pursuant to an At Market Issuance Sales Agreement with B. Riley FBR, Inc. (the "Sales Agent"), dated as of December 31, 2018 (the "2018 Sales Agreement"). Sales pursuant to the 2018 Sales Agreement will be made only upon instructions by the Company to the Sales Agent, and the Company cannot provide any assurances that it will issue any Shares pursuant to the 2018 Sales Agreement.
Tesla (NASDAQ: TSLA) 8.1% LOWER; Production in Q4 grew to 86,555 vehicles, 8% more than our prior all-time high in Q3. This included: 61,394 Model 3 vehicles, in line with our guidance and 15% more than Q3.
25,161 Model S and X vehicles, consistent with our long-term run rate of approximately 100,000 per year. Q4 deliveries grew to 90,700 vehicles, which was 8% more than our prior all time-high in Q3. This included 63,150 Model 3 (13% growth over Q3), 13,500 Model S, and 14,050 Model X vehicles.
Hologic (NASDAQ: HOLX) 4% LOWER; Morgan Stanley downgraded from Equalweight to Underweight with a price target of $39.00 (from $44.00).
Netflix, Inc. (NASDAQ: NFLX) 3.2% LOWER; price target cut at SunTrust; said to appoint Spencer Neumann as CFO
Activision Blizzard, Inc. (NASDAQ: ATVI) 2% LOWER; CFO Spencer Neumann terminated; said to go to Netflix
Categories
Next Articles