After-Hours Movers 12/26: (TCON) (ROKU) (AAPL)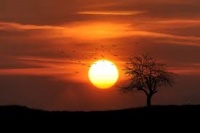 TRACON Pharmaceutical (NASDAQ: TCON) +38%; today announced positive top-line clinical results from a Phase 1 study of TRC105 and Opdivo® (nivolumab) for the treatment of non-small cell lung cancer.
Roku (NASDAQ: ROKU) +2%; gained 12 percent Wednesday as tech surged, earlier named top pick for 2019 at Needham.
Apple (NASDAQ: AAPL) -0.4%; climbed 7 percent earlier.

Categories