Pfizer (PFE) Commences Phase 3 Program for 20-Valent Pneumococcal Conjugate Vaccine (20vPnC) Candidate, PF-06482077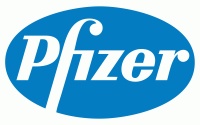 Pfizer Inc. (NYSE: PFE) announced today the initiation of a Phase 3 program for its 20-Valent pneumococcal conjugate vaccine (20vPnC) candidate, PF-06482077, for the prevention of invasive disease and pneumonia caused by Streptococcus pneumoniae serotypes in the vaccine in adults aged 18 years and older.
"While the full extent of Prevenar 13 protection of adults is still being realized, we anticipate our 20vPnC vaccine candidate will be the next important step to help protect adults from a substantial invasive pneumococcal disease and pneumonia burden, including disease caused by serotypes not yet covered by any available conjugate vaccine," said Kathrin U. Jansen, Ph.D., Senior Vice President and Head of Vaccine Research & Development, Pfizer. "As the industry leader in pneumococcal conjugate vaccination, we are proud to start the Phase 3 trials of our third generation pneumococcal vaccine, which received Breakthrough Therapy Designation by the FDA in September 2018."
About the 20vPnC Phase 3 Program
This first Phase 3 trial will enroll an estimated 3,880 adults and is designed to compare immune responses after 20vPnC administration to responses in control subjects ≥60 years old receiving 13-valent pneumococcal conjugate vaccine and 23-valent pneumococcal polysaccharide vaccine; evaluate the immunogenicity of 20vPnC in adults 18-59 years of age; and describe the 20vPnC safety profile in adults ≥18 years old. More on the study can be found on www.clinicaltrials.gov under the identifier NCT03760146.
About 20vPnC
On September 20, 2018, Pfizer announced the FDA granted Breakthrough Therapy Designation for 20vPnC for the prevention of invasive disease and pneumonia in adults age 18 years and older. Breakthrough Therapy Designation is designed to expedite the development and review of drugs and vaccines that are intended to treat or prevent serious conditions and preliminary clinical evidence indicates that the drug or vaccine may demonstrate substantial improvement over available therapy on a clinically significant endpoint(s).1 Drugs and vaccines that receive Breakthrough Therapy Designation are eligible for all features of the FDA's Fast Track designation, which may include more frequent communication with the FDA about the drug's development plan and eligibility for Accelerated Approval and Priority Review, if relevant criteria are met.2
The FDA previously granted Fast Track designation for 20vPnC in October 2017 for use in adults aged 18 years and older.3 The FDA's Fast Track approach is a process designed to facilitate the development and expedite the review of new drugs and vaccines intended to treat or prevent serious conditions and address an unmet medical need.2
Categories
Next Articles