Pfizer (PFE) Reaches Global Agreement with AbbVie (ABBV) on Adalimumab Biosimilar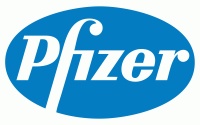 Pfizer Inc. (NYSE: PFE) today announced that it has signed licensing agreements with AbbVie (Nasdaq: ABBV) , resolving all global intellectual property matters for Pfizer's proposed adalimumab biosimilar. Under the terms of the agreements, AbbVie grants Pfizer a non-exclusive patent license for the use and sale of Pfizer's proposed adalimumab biosimilar for many countries around the world.
Pfizer may launch its adalimumab biosimilar upon approval by the European Medicines Agency in Europe. In the United States, the license period will begin on November 20, 2023.
"This settlement will facilitate patient access to Pfizer's proposed adalimumab biosimilar which we expect to be an important addition to our broad portfolio of biosimilar medicines," said Richard Blackburn, Global President, Inflammation and Immunology at Pfizer.
All litigation pending between the parties will be withdrawn. The financial details of the agreements are confidential.
Categories
Next Articles