Ford Motor (F) Acquires Electric Scooter-Sharing Company Spin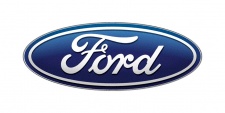 Ford (NYSE: F) said they are excited to be accelerating their efforts to provide micro-mobility solutions with the acquisition of Spin, a dockless electric scooter sharing company based in San Francisco. Spin is a leading micro-mobility service provider, with operations in 13 cities and campuses across the U.S.
Spin is committed to working hand-in-hand with cities and universities to implement micro-mobility solutions responsibly, safely and sustainably as they expand their operations. They do not launch without permission; they share usage data with cities; and they work with local officials and university campuses to design educational tools around parking and riding rules. This approach aligns well with our values at Ford and with our aspiration to be the world's most trusted company.
Click here to read the full post about the announcement on Medium.
Categories
Next Articles