Tech Data (TECD) Announces $200M Share Buyback Authorization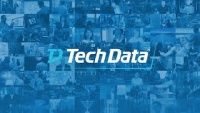 Tech Data (NASDAQ: TECD) today announced that its Board of Directors has authorized a share repurchase program of up to $200 million of the company's common stock.
"The Board's authorization of a $200 million share repurchase program reflects our continued confidence in Tech Data's growth opportunities and our commitment to enhancing shareholder value," said Rich Hume, chief executive officer. "Our strong balance sheet and cash flows enable us to return cash to shareholders through share repurchases, while maintaining the ability to invest in strategic opportunities that will drive long-term profitable growth."
The company's share repurchases will be made on the open market, through block trades, through 10b5-1 plans or otherwise. The amount of shares purchased and the timing of the purchases will be based on working capital requirements, general business conditions and other factors, including alternative investment opportunities. The company intends to hold the repurchased shares in treasury for general corporate purposes.
Categories
Next Articles