ISS Recommends Express Scripts (ESRX) Holders Vote In Favor of Cigna (CI) Deal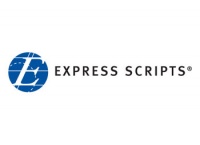 Express Scripts (NASDAQ: ESRX) today announced that Institutional Shareholder Services Inc. ("ISS"), a leading independent proxy advisory firm, has recommended that Express Scripts stockholders vote "FOR" Express Scripts' merger agreement with Cigna (NYSE: CI) at Express Scripts' upcoming special meeting of stockholders scheduled for August 24, 2018.
"We are pleased that ISS recognizes the highly attractive value this transaction delivers to Express Scripts' stockholders," said Tim Wentworth, President and Chief Executive Officer, Express Scripts. "Together, the combined company will lower costs and improve quality, transforming the industry by combining two leading health care services companies that will have the capabilities, financial flexibility, reach and expansion opportunities to create significant and immediate value for clients and stockholders. We encourage Express Scripts stockholders to follow the recommendation of ISS and vote 'FOR' adoption of the merger agreement."
In its report dated August 10, 2018, ISS states the following:
"The strategic rationale appears sound, the offer represents a premium of 30.8 percent relative to the unaffected date, and it was also above the company's all-time high closing price."
"Cigna expects ESRX to improve its ability to control pharmaceutical costs and to hold down overall medical costs, through integrating data from patients' prescriptions and other medical care. That greater ability to control costs should help the combined company gain market share in the health insurance industry."
Express Scripts' special meeting of stockholders is scheduled to be held at 9 a.m. CT on August 24, 2018 at One Express Way, Saint Louis, Missouri, 63121. The Express Scripts board of directors has recommended that stockholders vote "FOR" the adoption of the merger agreement. Express Scripts stockholders who have any questions or need assistance voting their shares should call (800) 690-6903.
The transaction is expected to be completed by December 31, 2018. It remains subject to the approval of Cigna and Express Scripts stockholders and the satisfaction of customary closing conditions, including applicable regulatory approvals.
Categories
Next Articles