AIG (AIG) to Acquire Validus (VR) for $5.56 Billion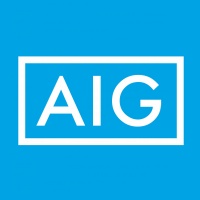 Leading global insurer American International Group, Inc. (NYSE: AIG) today announced it has entered into a definitive agreement to acquire all outstanding common shares of Validus Holdings, Ltd. ("Validus," NYSE: VR), a leading provider of reinsurance, primary insurance, and asset management services. The transaction enhances AIG's General Insurance business, adding a leading reinsurance platform, an insurance-linked securities asset manager, a meaningful presence at Lloyd's and complementary capabilities in the U.S. crop and excess and surplus (E&S) markets. Holders of Validus common shares will receive cash consideration of $68.00 per share, for an aggregate transaction value of $5.56 billion, funded by cash on hand.
"Validus is an excellent strategic fit for AIG, bringing new businesses and capabilities to our General Insurance operation, expanding the bench of our management team and deepening our underwriting expertise," said Brian Duperreault, President and Chief Executive Officer of AIG. "With our global scale and the strength of our balance sheet, I am confident that Validus will thrive within AIG and strengthen our ability to deliver profitable growth for our shareholders as we strategically position AIG for the future."
Ed Noonan, Validus' Chairman and Chief Executive Officer, said, "We believe this transaction offers compelling value for our shareholders and reflects the strength of the business we've built together with our talented global team. Joining AIG and becoming part of a larger, more diversified organization immediately opens new opportunities for our people and our franchise. Validus will be able to serve clients and brokers in new and exciting ways, which will enhance our ability to grow profitably."
Peter Zaffino, AIG's Chief Executive Officer, General Insurance, said, "I have worked with and admired Validus since its formation and have the utmost respect for what the management team has achieved. They have built a business that is highly compatible with AIG's General Insurance business. Brokers and customers of both companies will benefit from this acquisition, and I look forward to all that we will be able to accomplish by bringing Validus into AIG."
Strategic Rationale
The acquisition of Validus represents a significant step forward in AIG's strategy to deliver profitable growth. The acquisition brings a diverse and complementary set of attractive franchises across specialized products and regions:
Validus Re, a leading treaty reinsurer with a focus on property catastrophe, marine and specialty, brings deep relationships with brokers and clients and will benefit from being part of a more diversified business, along with the additional size and strength of AIG's balance sheet.
AlphaCat, which manages $3.2 billion on behalf of clients by investing in insurance-linked securities products, will leverage the underwriting expertise within Validus Re and provide greater risk management flexibility.
Talbot, a Lloyd's of London syndicate focused on short-tail specialty lines, will broaden AIG's technical underwriting expertise and provide access to distribution in the largest specialty insurance market in the world. Talbot's brokers and clients will benefit from the complete suite of capabilities that has made AIG a global leader, along with access to solutions both within and outside of the Lloyd's market.
Western World, a U.S. specialty property and casualty underwriter focused on the small commercial E&S and admitted markets, will add technical expertise in binding authority. In addition, AIG gains Crop Risk Services, which provides access to the North American crop insurance market.
Validus also adds to AIG's talent and underwriting capabilities with the addition of well-respected management and underwriting teams with a consistent record of strong underwriting results.
Compelling Financial Benefits for AIG and Validus
The transaction is expected to be immediately accretive to AIG's earnings per share and return on equity (ROE). Validus brings complementary, market-leading capabilities to AIG, enhancing AIG's platform and long-term growth opportunities for both companies. The diversification benefits of the transaction also provide significant additional capital efficiencies over time.
Steps to Closing
The transaction has been unanimously recommended by the boards of directors of AIG and Validus. The transaction is expected to close mid-2018, subject to approval by Validus shareholders and other customary closing conditions, including regulatory approvals in relevant jurisdictions and the expiration or termination of the applicable waiting period under the Hart-Scott-Rodino Antitrust Improvements Act of 1976.
Advisors
Citigroup Global Markets Inc., Perella Weinberg Partners LP and Debevoise & Plimpton LLP advised AIG on the transaction. Validus was advised by J.P. Morgan Securities LLC and Skadden, Arps, Slate, Meagher & Flom LLP.
Analyst and Investor Call
AIG will host a conference call on Monday, January 22, 2018, at 8:00 a.m. EST to discuss the proposed transaction. The call is open to the public and can be accessed via a live listen-only webcast in the Investor Relations section of www.aig.com. For domestic callers, the number is 800-239-9838. For international callers, the number is +1-323-794-2551. The confirmation code is 5199391. A replay will be available at the same URL link as well as by telephone. For domestic callers, the number is 888-203-1112 and for international callers, 719-457-0820 with the same confirmation code.
Categories
Next Articles