Netflix (NFLX) Ramps Higher as Analyst Assigns 40% Chance of an Apple (AAPL) Takeover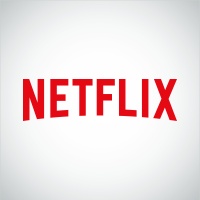 In addition to a couple positive analsyt notes this morning (including an upgrade at Macquarie), shares of Netflix (NASDAQ: NFLX) are ramping higher (+4.3%) to start the new year as a three week-old research note discussing a potential Apple (NASDAQ: AAPL) takeover of the streaming video leader makes the rounds again and is creating a stir.
In the December 13th research note, analyst Jim Suva highlighted that with over 90% of its cash sitting overseas, a one-time 10% repatriation tax would give Apple $220 billion for M&A or buybacks.
Based on a their screen, using five filters - 1) Strategic fit, 2) Global scale, 3) Transaction size, 4) Few non-strategic assets and 5) Likely impact on Apple's share price - they assigned a 40% chance of a Netflix takeover.
Suva said a hybrid approach to using the cash may be best, with Apple using 1/3rd of its cash to acquire Netflix and 2/3rds of its cash for larger buybacks.
Other potential takeover targets highlighted by Suva (with percentage likelihood) were: Walt Disney (NYSE: DIS) (25%), Electronic Arts (NYSE: EA) (10%), Activision (NASDAQ: ATVI) (10%), Take Two (NASDAQ: TTWO) (10%), Tesla (NASDAQ: TSLA) (5%) and Hulu (0%).
Categories
Next Articles