Pre-Open Movers 11/20: (CZZ) (CAVM) (ZIOP) Higher; (BITA) (CAH) (MNST) Lower (more...)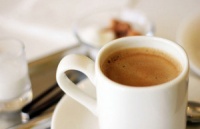 Today's Pre-Open Movers
Cosan Limited (NYSE: CZZ) 10.2% HIGHER; announced today that it has commenced a tender offer to purchase up to U.S.$200,000,000 of its Class A common shares, or the shares, at (i) prices specified by the tendering shareholders of not greater than U.S.$9.65 nor less than U.S.$9.23 per share or (ii) at the purchase price determined in accordance with the tender offer. The NYSE closing price of the shares on November 17, 2017, the last full trading day before the commencement of the tender offer, was U.S.$8.39 per share.
Cavium, Inc. (NASDAQ: CAVM) 8.7% HIGHER; Marvell Technology Group Ltd. (NASDAQ: MRVL) and Cavium, Inc. (NASDAQ: CAVM) today announced a definitive agreement, unanimously approved by the boards of directors of both companies, under which Marvell will acquire all outstanding shares of Cavium common stock in exchange for consideration of $40.00 per share in cash and 2.1757 Marvell common shares for each Cavium share. Upon completion of the transaction, Marvell will become a leader in infrastructure solutions with approximately $3.4 billion1 in annual revenue.
ZIOPHARM Oncology, Inc. (Nasdaq: ZIOP) 7.4% HIGHER; announced positive data updates supporting survival benefit and the underlying immune system mechanism for Ad-RTS-hIL-12 plus veledimex, the Companys controlled human interleukin-12 (hIL-12) gene therapy candidate for brain cancer, at the 22nd Annual Meeting and Education Day of the Society for Neuro-Oncology (SNO). This gene therapy has demonstrated a targeted, anti-tumor immune response for the treatment of recurrent glioblastoma (rGBM).
Bitauto (NYSE: BITA) 6.4% LOWER; reported Q3 EPS of $0.26, $0.01 better than the analyst estimate of $0.25. Revenue for the quarter came in at $352.4 million versus the consensus estimate of $332.61 million.
3D Systems (NYSE: DDD) 6.1% HIGHER; Piper Jaffray upgraded from Underweight to Neutral with a price target of $10.00
Intra-Cellular Therapies, Inc. (NASDAQ: ITCI) 5.4% HIGHER; announced that the U.S. Food and Drug Administration (FDA) has granted Fast Track designation for lumateperone for the treatment of schizophrenia.
National Beverage (NASDAQ: FIZZ) 4.4% HIGHER; Susquehanna upgraded from Neutral to Positive with a price target of $150.00 (from $108.00).
Cardinal Health (NYSE: CAH) 3.6% LOWER; Morgan Stanley downgraded from Equalweight to Underweight with a price target of $51.00 (from $72.00).
TESARO, Inc. (NASDAQ: TSRO) 3.3% HIGHER; announced today that the European Commission (EC) has granted marketing authorization for ZEJULA® (niraparib) as a monotherapy for the maintenance treatment of adult patients with platinum-sensitive relapsed high grade serous epithelial ovarian, fallopian tube, or primary peritoneal cancer who are in complete response (CR) or partial response (PR) to platinum-based chemotherapy. ZEJULA is the first once-daily, oral poly (ADP-ribose) polymerase (PARP)1/2 inhibitor to be approved in Europe that does not require BRCA mutation or other biomarker testing.
Monster Beverage (NASDAQ: MNST) 3% LOWER; Susquehanna downgraded from Neutral to Negative with a price target of $51.00 (from $56.00).
Shire (NASDAQ: SHPG) 2.4% LOWER; announced that Thomas Dittrich will join the company as Chief Financial Officer, and become an Executive member of the Board of Directors and a member of the Executive Committee. Thomas will assume his roles at Shire in early 2018 following a transition period from his current employer.
Acorda Therapeutics, Inc. (Nasdaq: ACOR) 1.7% LOWER; today announced that it is discontinuing its clinical development program for tozadenant, an investigational treatment for Parkinson's disease, including immediately discontinuing dosing of all participants currently enrolled in its tozadenant studies. The Company made this decision based on new information obtained from the Phase 3 program related to previously disclosed agranulocytosis and associated serious adverse events. After analyzing this additional information, the Company concluded that it could not be confident that weekly white blood cell count screening would sufficiently ensure patient safety. Acorda has informed regulatory authorities and trial investigators regarding the orderly closure of ongoing studies.
Categories
Next Articles