Form DFAN14A Destination Maternity Filed by: Orchestra-Premaman S.A.
SCHEDULE 14A
(Rule 14a-101)
INFORMATION REQUIRED IN PROXY STATEMENT
SCHEDULE 14A INFORMATION
PROXY STATEMENT PURSUANT TO SECTION 14(a) OF
THE SECURITIES EXCHANGE ACT OF 1934
(Amendment No.  )
Filed by the Registrant [  ]
Filed by a Party Other than the Registrant [x]
Check the Appropriate Box:
[  ] Preliminary Proxy Statement
[  ] Confidential, for Use of the Commission Only (as permitted by
Rule 14a-6(e)(2))
[  ] Definitive Proxy Statement
[X] Definitive Additional Materials
[  ] Soliciting Material Pursuant to Rule 14a-11(c) or Rule 14a-12
DESTINATION MATERNITY CORPORATION
(Name of registrant as specified in its charter)
ORCHESTRA-PRÉMAMAN S.A.
YELED INVEST S.A.
 (Name of person(s) filing proxy statement, if other than the registrant)
Payment of Filing Fee (Check the Appropriate Box):
[X] No fee required.
[  ] Fee computed on table below per Exchange Act Rules 14a-6(i)(1) and 0-11.
(1) Title of each class of securities to which transaction applies:
(2) Aggregate number of securities to which transaction applies:
(3) Per unit price or other underlying value of transaction computed pursuant to
Exchange Act Rule 0-11 (set forth the amount on which the filing fee is
calculated and state how it is determined):
(4) Proposed maximum aggregate value of transaction:
(5) Total fee paid:
[  ] Fee paid previously with preliminary materials:
[

] Check box if any part of the fee is offset as provided by Exchange Act
Rule 0-11(a)(2) and identify the filing for which the offsetting fee was paid previously. Identify the previous filing by registration statement number, or the form or schedule and the date of its filing.
(1) Amount Previously Paid:
(2) Form, Schedule or Registration Statement no.:
(3) Filing Party:
(4) Date Filed:
Orchestra-Prémaman S.A. and Yeled Invest S.A. (collectively, "Orchestra"), has filed with the Securities and Exchange Commission a definitive proxy statement and an accompanying BLUE proxy card to be used to solicit votes in opposition to Destination Maternity Corporation's slate of director nominees at the 2017 annual meeting of shareholders (the "Annual Meeting") of Destination Maternity Corporation.
On October 17, 2017, Orchestra issued the following press release:
Orchestra-Prémaman S.A. Issues Urgent Letter to Destination Maternity Shareholders
- Urges Shareholders to send a strong message to the Board by Voting the BLUE Proxy Card AGAINST the four Status Quo Directors at the Upcoming Annual Meeting of Shareholders
SAINT-AUNÈS, France, October 17 /PRNewswire/ -- Orchestra-Prémaman S.A. and Yeled Invest S.A. announced today that they have issued an open letter urging Shareholders of Destination Maternity Corporation ("Destination" or the "Company") to vote AGAINST the Status Quo Directors of the company and ignore the increasingly desperate and misleading information coming from the Company.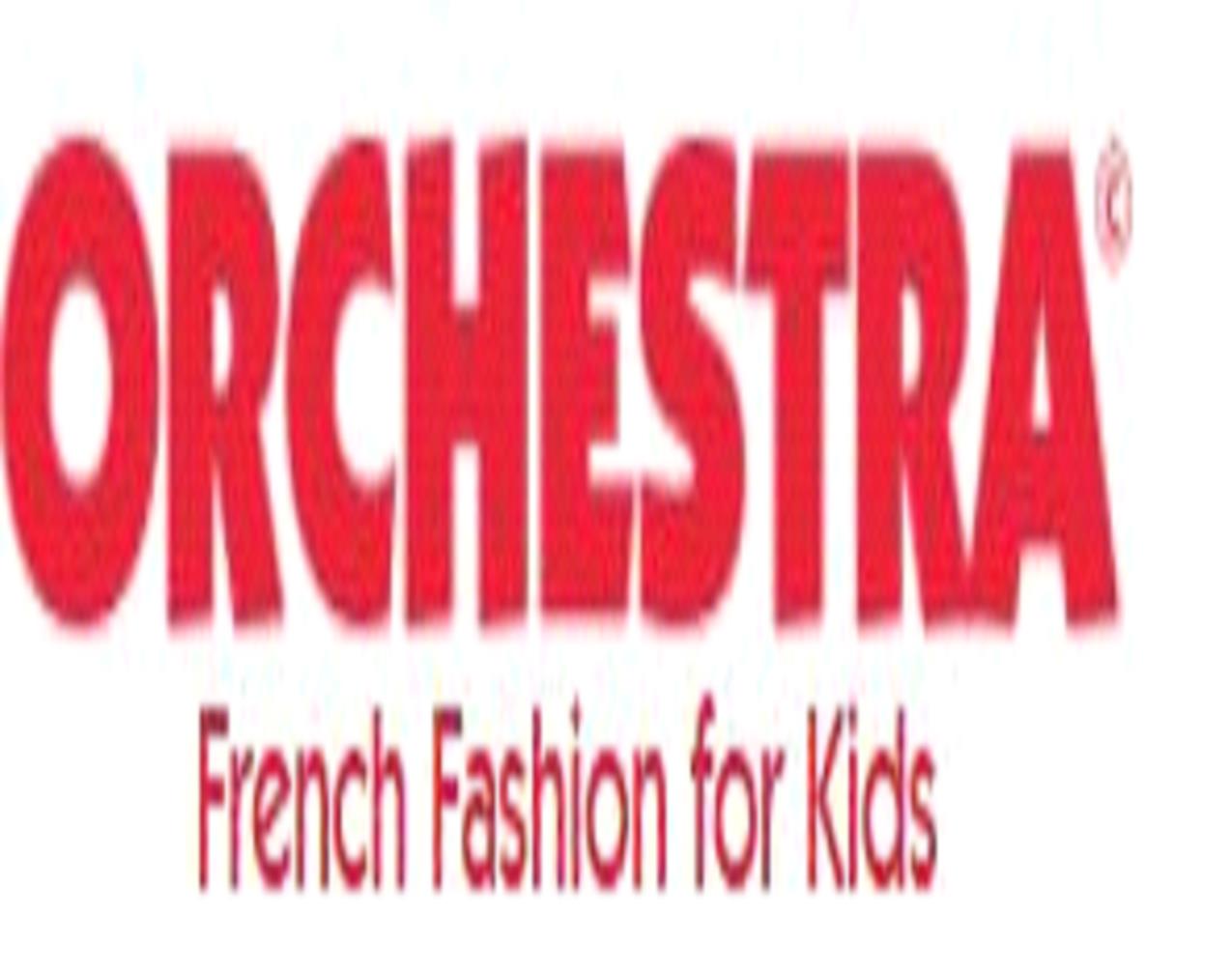 Don't Let Destination Maternity Pull the Wool Baby Blanket Over Your Eyes
Keep the Pressure on the failed Status Quo Directors by Voting Orchestra-Prémaman's BLUE voting form AGAINST each Director today!
October 17, 2017
Dear Fellow Destination Maternity Shareholder:
Destination Maternity Corporation ("Destination" or the "Company") and its Status Quo Directors -- Michael J. Blitzer, Barry Erdos, Melissa Payner-Gregor and B. Allen Weinstein — are hoping to distract you from their established record of share price annihilation. You have already noticed that the Status Quo Directors utterly refuse to address their devastating tenure at the controls of the Company. But now they actually have the audacity to try to convince you that the Status Quo Directors – the fiduciaries who have repeatedly delivered you poor results in the past – are suddenly motivated and capable of delivering you a rosy future. We think the only thing rose-tinted is their eyeware.
Let's pay close attention to what the Status Quo Directors are now saying, and what we think they are really telling you:
| | | |
| --- | --- | --- |
| | · | The Status Quo Directors are touting their constructive engagements over the "last several weeks". Did they really just discover that their shareholders wanted to talk? Or have they felt so cornered by Orchestra's campaign against their rubber stamp re-election that they actually felt compelled to engage with the true owners of the Company? Our campaign is already working – vote against to keep the pressure on. |
| | | |
| --- | --- | --- |
| | · | Suddenly they are supposedly prepared to consider adding unspecified new Board members with skills and experience to get Destination growing. Talk about coming late to the party. Yes, we are glad that the Status Quo Directors finally admit that the same old directors don't have the right skill sets. But then why: |
| | | |
| --- | --- | --- |
| | ○ | did they not nominate a single new director before mailing you their proxy statement? |
| | | |
| --- | --- | --- |
| | ○ | did they neglect to hold a single meeting of the Nominating and Governance Committee before renominating themselves yet again? |
| | | |
| --- | --- | --- |
| | ○ | do they still refuse to tell you what skill sets they feel they need? |
| | | |
| --- | --- | --- |
| | ○ | do they still refuse to commit legally to adding a specific number of directors within a specified period of time? |
| | | |
| --- | --- | --- |
| | ○ | do they still refuse to give you an up or down vote on any possible new director before the 2018 annual meeting? |
| | | |
| --- | --- | --- |
| | ○ | Shareholders should vote AGAINST each Status Quo Director so we can bring about the real change that is needed to protect your investments. |
| | | |
| --- | --- | --- |
| | · | They "look forward" to making progress after the upcoming shareholders meeting? After you can hold them accountable. After you have the leverage of voting against their reelection. After you have any effective enforcement right if they fail to do all or any of the things they are trying to lead you to believe they plan to do. Orchestra says "after" is too late. Please send the Status Quo Directors a message that they will understand now – that time is up, and they should have been making reasonable progress since they were elected and entrusted with your investment in Destination. |
Don't Expect the Same People to Deliver Different Results
You have heard the old definition of insanity: Doing the same thing over and over again and expecting different results. Orchestra believes that if we all do the same thing yet again – electing the same failed Status Quo Directors – there is no reason to expect that the outcome will be better. Keep in mind:
| | | |
| --- | --- | --- |
| | · | These are the same Status Quo Directors who have badly underperformed the broad market. |
| | | |
| --- | --- | --- |
| | · | These are the same Status Quo Directors who have underperformed their peer indexes. |
| | | |
| --- | --- | --- |
| | · | These are the same Status Quo Directors who have presided over stock price declines of approximately 85% to 93%, depending on director, before Orchestra announced its proxy campaign. |
| | | |
| --- | --- | --- |
| | · | These are the same Status Quo Directors who have not admitted their failures and not taken responsibility. |
Yet they seriously want you to reward them by re-electing each of them. How much more of the same can long suffering Destination shareholders afford? These Directors must be held accountable.
NOW
Is the Time to Act
Destination's upcoming annual meeting may be your last chance to hold the directors accountable. Don't be misled. Our leverage is a vote AGAINST each of the failed Status Quo Directors
Vote the BLUE voting form today!
Vote the BLUE voting form to help us deliver the necessary change to strengthen Destination for the future. It is important that you submit the BLUE form. If you receive a white proxy card or voting instruction from Destination, do NOT return it. If you have returned a white voting form, send your BLUE voting form to revoke your previously cast vote. Only your latest dated vote counts. Please make sure to vote each and every BLUE voting form, since you may have multiple accounts. If you have questions or need assistance with the BLUE voting form, contact our proxy solicitor, Saratoga Proxy Consulting at (212) 257-1311 or (888) 368-0379.
Warning Regarding Forward Looking Statements
THIS PRESS RELEASE CONTAINS FORWARD LOOKING STATEMENTS. FORWARD LOOKING STATEMENTS CAN BE IDENTIFIED BY USE OF WORDS SUCH AS "OUTLOOK", "BELIEVE", "INTEND", "EXPECT", "POTENTIAL", "WILL", "MAY", "SHOULD", "ESTIMATE", "ANTICIPATE", AND DERIVATIVES OR NEGATIVES OF SUCH WORDS OR SIMILAR WORDS. FORWARD LOOKING STATEMENTS IN THIS PRESS RELEASE ARE BASED UPON PRESENT BELIEFS, EXPECTATIONS, ESTIMATES AND PROJECTIONS REGARDING THE COMPANY AND PROJECTIONS REGARDING THE INDUSTRY IN WHICH IT OPERATES. HOWEVER, FORWARD LOOKING STATEMENTS AND THEIR IMPLICATIONS ARE NOT GUARANTEED TO OCCUR AND MAY NOT OCCUR AS A RESULT OF VARIOUS RISKS, REASONS AND UNCERTAINTIES. FURTHER, SUCH RISKS, REASONS AND UNCERTAINTIES COULD CAUSE ACTUAL RESULTS TO DIFFER MATERIALLY. ACCORDINGLY, YOU SHOULD NOT RELY UPON FORWARD-LOOKING STATEMENTS AS A PREDICTION OF ACTUAL RESULTS AND ACTUAL RESULTS MAY VARY MATERIALLY FROM WHAT IS EXPRESSED IN OR INDICATED BY THE FORWARD-LOOKING STATEMENTS.

Categories