Form DFAN14A Destination Maternity Filed by: Orchestra-Premaman S.A.
SCHEDULE 14A
(Rule 14a-101)
INFORMATION REQUIRED IN PROXY STATEMENT
SCHEDULE 14A INFORMATION
PROXY STATEMENT PURSUANT TO SECTION 14(a) OF
THE SECURITIES EXCHANGE ACT OF 1934
(Amendment No.  )
Filed by the Registrant [  ]
Filed by a Party Other than the Registrant [x]
Check the Appropriate Box:
[  ] Preliminary Proxy Statement
[  ] Confidential, for Use of the Commission Only (as permitted by
Rule 14a-6(e)(2))
[  ] Definitive Proxy Statement
[X] Definitive Additional Materials
[  ] Soliciting Material Pursuant to Rule 14a-11(c) or Rule 14a-12
DESTINATION MATERNITY CORPORATION
(Name of registrant as specified in its charter)
ORCHESTRA-PRÉMAMAN S.A.
YELED INVEST S.A.
 (Name of person(s) filing proxy statement, if other than the registrant)
Payment of Filing Fee (Check the Appropriate Box):
[X] No fee required.
[  ] Fee computed on table below per Exchange Act Rules 14a-6(i)(1) and 0-11.
(1) Title of each class of securities to which transaction applies:
(2) Aggregate number of securities to which transaction applies:
(3) Per unit price or other underlying value of transaction computed pursuant to
Exchange Act Rule 0-11 (set forth the amount on which the filing fee is
calculated and state how it is determined):
(4) Proposed maximum aggregate value of transaction:
(5) Total fee paid:
[  ] Fee paid previously with preliminary materials:
[

] Check box if any part of the fee is offset as provided by Exchange Act
Rule 0-11(a)(2) and identify the filing for which the offsetting fee was paid previously. Identify the previous filing by registration statement number, or the form or schedule and the date of its filing.
(1) Amount Previously Paid:
(2) Form, Schedule or Registration Statement no.:
(3) Filing Party:
(4) Date Filed:
Orchestra-Prémaman S.A. and Yeled Invest S.A. (collectively, "Orchestra"), has filed with the Securities and Exchange Commission a definitive proxy statement and an accompanying BLUE proxy card to be used to solicit votes in opposition to Destination Maternity Corporation's slate of director nominees at the 2017 annual meeting of shareholders (the "Annual Meeting") of Destination Maternity Corporation.
On October 16, 2017, Orchestra issued the following press release:
Orchestra-Prémaman S.A. Issues Urgent Letter to Destination Maternity Shareholders
- Urges Shareholders to send a strong message to the Board by Voting the BLUE Proxy Card AGAINST the Four Status Quo Directors at the Upcoming Annual Meeting of Shareholders
SAINT-AUNÈS, France, October 16 /PRNewswire/ -- Orchestra-Prémaman S.A. and Yeled Invest S.A.  (collectively, the "Orchestra Participants") announced today that they have issued an open letter urging Shareholders of Destination Maternity Corporation ("Destination" or the "Company") to vote AGAINST the lingering directors of the company and ignore the increasingly desperate and misleading information coming from the Company.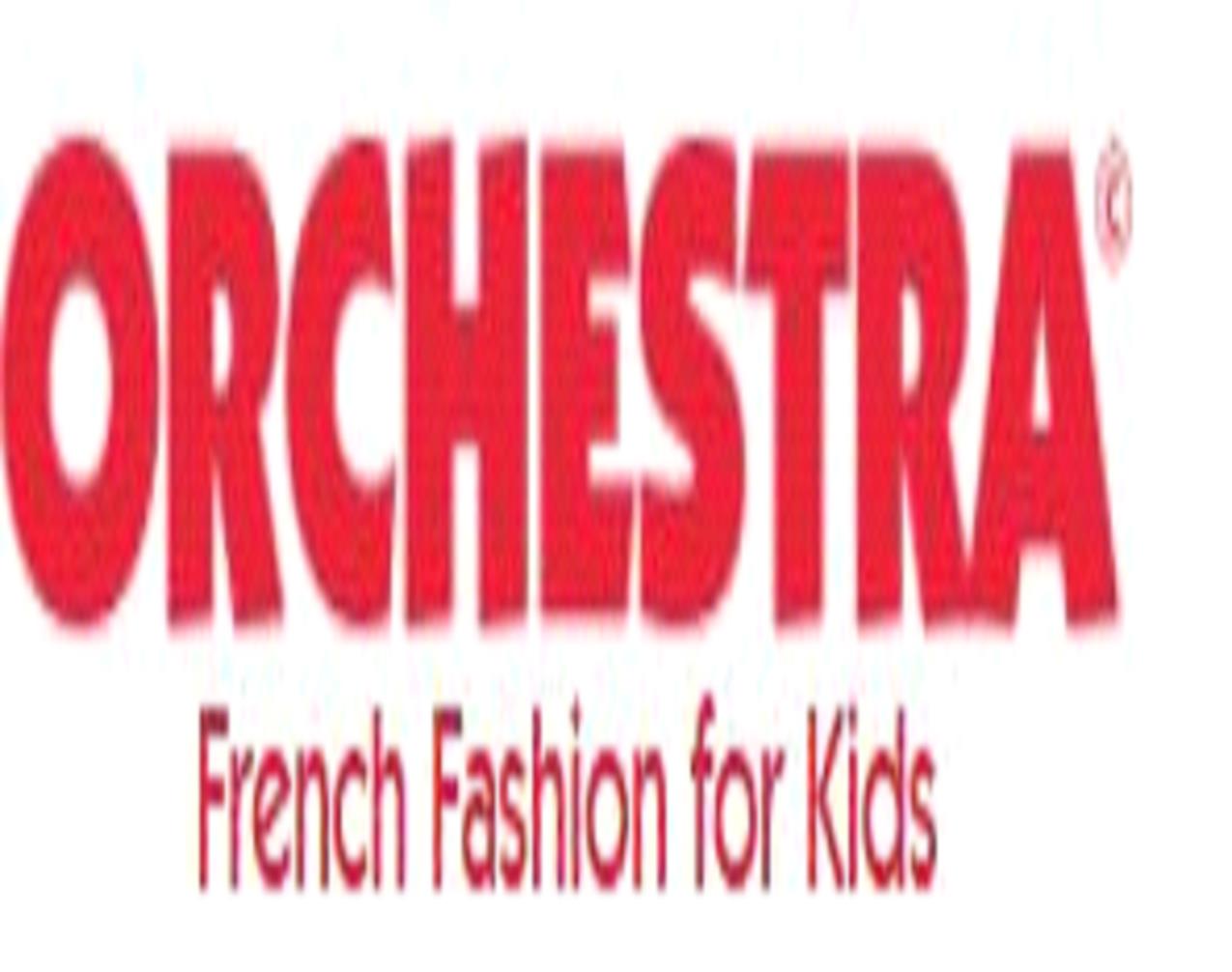 Destination Maternity's Lingering Directors are Running from their Records
Vote Orchestra-Prémaman's enclosed BLUE voting form AGAINST the failed Lingering Directors today!
October 16, 2017
Dear Fellow Destination Maternity Shareholder:
Destination Maternity Corporation ("Destination" or the "Company") is squandering its precious remaining resources trying to keep the Lingering Directors-- Michael J. Blitzer, Barry Erdos, Melissa Payner-Gregor and B. Allen Weinstein—in office at any cost. Their latest transparently desperate tactic is to "go negative" to try to sway you with imaginative but baseless innuendo about us.  They hope that if you focus on their false narrative, you won't notice what they aren't talking about:
| | | |
| --- | --- | --- |
| | · | The sinkhole into which Destination's market price has fallen during their years in power, resulted in an astounding destruction of between approximately 85% and 93% under the failed reign of Michael J. Blitzer, Barry Erdos, Melissa Payner-Gregor and B. Allen Weinstein. |
| | | |
| --- | --- | --- |
| | · | The debacle that is the so-called 2014 Turnaround Plan, about which: |
| | | |
| --- | --- | --- |
| | ○ | They never supplied detailed targets by which success could be measured |
| | | |
| --- | --- | --- |
| | ○ | They have repeatedly admitted they did not successfully implement, again without providing details |
| | | |
| --- | --- | --- |
| | ○ | They have blamed market conditions for failure to execute, without telling you what they did wrong |
| | | |
| --- | --- | --- |
| | ○ | They have accepted zero accountability |
| | | |
| --- | --- | --- |
| | · | They wantonly breached their own governance procedures and universal public company practices by not having the Nomination and Governance Committee meet even one time (!) in 2017. |
| | | |
| --- | --- | --- |
| | · | They rubber stamped their own renomination for the upcoming October 19, 2017 annual meeting of shareholders, and apparently expect you to believe that there simply are no better qualified directors anywhere to lead the Company (not that they've looked). |
| | | |
| --- | --- | --- |
| | · | How much they are spending on consultants to spoon feed them the next generation of turnaround plans that we don't believe they can successfully execute |
| | | |
| --- | --- | --- |
| | ○ | When will those plans be ready? |
| | | |
| --- | --- | --- |
| | ○ | How good can they be if the CEO who will implement them is not contributing to them? |
| | | |
| --- | --- | --- |
| | ○ | What is to be in those new plans? |
| | | |
| --- | --- | --- |
| | · | How much of your money are they now spending on spending to keep their death grip on their board seats? |
| | | |
| --- | --- | --- |
| | · | Their commitment to an orderly process of finding and seating truly qualified directors if the shareholders of Destination refuse to re-elect them.  Their refusal to give this assurance is a veiled threat to you. |
| | | |
| --- | --- | --- |
| | · | Glass Lewis has correctly advocated a vote AGAINST Melissa Payner-Gregor for her terrible performance as the "leader" of the absentee Nominating and Corporate Governance Committee. |
Let us set the record straight
As Glass Lewis has indicated in their report recommending against Melissa Payner-Gregor, "Readily apparent is the fact that, while firms operating in the specialty retail space have faced return-dampening headwinds, the Company's returns have been markedly worse over the last several years. We consider these adverse metrics -- which Destination management appears to obliquely acknowledge by failing to provide any meaningful rebuke -- support Orchestra's case that investors have suffered mediocre returns over recent periods."*   We believe the appointment of new highly-qualified directors is the first step to forcing the change that is desperately needed at Destination.
We are Orchestra-Prémaman S.A. and Yeled Invest S.A. (collectively "Orchestra")--the company's largest shareholder, owning approximately 13.8% of the shares outstanding shares.  We have owned Destination stock for years, and care deeply about what happens to the Company.  Let us shed some light to dispel the specious fears that the Lingering Directors are hoping you will believe by addressing them directly:
| | |
| --- | --- |
| · | Why hasn't Orchestra submitted any director nominations?  That is simple. Orchestra was operating under a Company imposed blanket standstill until it delivered a notice of standstill termination only 3 business days before the Company's nomination deadline.  The Lingering Directors know that, but they chose not to tell you.  Instead, they hoping you will draw some unfounded negative inference.  What does that tell you about them? |
| | |
| --- | --- |
| · | Are Orchestra interests aligned with those of the other Destination Maternity stockholders? You decide.  Orchestra invested more than $15M into the Company only to watch the Lingering Directors destroy approximately 80% of the value of our Destination investment while continuing to pay themselves juicy board fees.  Having suffered along with you, our fellow shareholders, now we want to see the company get new and better shareholders.  Honestly, don't you think that aligns us with your interests more than the Lingering Directors, who have precious little skin in the game and how renominated themselves without so much as holding a single Nomination and Governance Committee meeting in 2017?  What does that tell you about them? |
| | |
| --- | --- |
| · | Given Orchestra own financial performance, is Orchestra an authoritative, credible source?  We appreciate the Lingering Directors' feigned concern for Orchestra's shareholders, but wonder when they will start showing actual concern for you, the shareholders of Destination.  Their rhetorical question is a classic red herring designed to distract you from the abysmal performance of the Lingering Directors themselves.  After all, you are investors in Destination only.  This is a proxy contest about Destination only.  They are not denying a single thing we have said about their performance, but instead are repeatedly trying to get you to focus on anything and everything except their track record. What does that tell you about them? |
We have now directly addressed the false concerns and misleading innuendo spread by the Lingering Directors.  Let the Company in turn address their woeful economic and governance performance.    Our prediction is that the Company and their hired guns will continue to run away from explaining a history of failure that they cannot defend.
Orchestra firmly believes our interests are aligned with all shareholders who want to see shareholder value restored to our Company.  We are giving you--the shareholders and true owners of Destination--the power to cause that change by voting AGAINST all the Lingering Directors. Hold them accountable for the decline!   If you have already voted the Company's card, a later-dated BLUE voting form will revoke your previously cast vote.   Only the latest dated vote counts.
What are the Lingering Directors trying to hide?
It is almost as if the Lingering Directors are bellowing "Pay no attention to that man behind the curtain!", when in fact what is hiding behind the curtain is their own indefensible resume of failure at Destination.  If you look behind the curtain, you will find them out.  If you look behind the curtain, you will find:
| | | |
| --- | --- | --- |
| | · | Profound destruction of share price and market value |
| | | |
| --- | --- | --- |
| | · | Lack of any succession planning and the inability to choose the right CEO |
| | | |
| --- | --- | --- |
| | · | Weak alignment with shareholder interests |
| | | |
| --- | --- | --- |
| | · | Failure to successfully turn around the Company |
| | | |
| --- | --- | --- |
| | · | Governance shortcomings |
| | | |
| --- | --- | --- |
| | · | Poor shareholder engagement |
| | | |
| --- | --- | --- |
| | · | No specific plans for the future |
| | | |
| --- | --- | --- |
| | · | No reason to believe that the Lingering Directors who have failed you in the past will serve you well in the future |
No amount of smoke and special effects can continue to hide what the Lingering Directors have done to your Company.  Understand that the Lingering Directors are asking you to vote for more of the same, because more of the same is all they have to offer.
Orchestra is asking you to vote to send a message for change.  Orchestra saw enough of these directors during the abandoned merger process to believe deeply that the Lingering Directors simply are not up to the challenges facing Destination.  New vision and leadership is needed, and it cannot in our opinion wait until the 2018 annual meeting.  How much damage might the Lingering Directors do between now and then?  Knowing what you know about their demonstrable track record of value destruction, how much more can we all afford to take?
Destination's upcoming annual meeting is critically important because you can finally hold the directors accountable.
Vote the BLUE voting form today!
Vote the BLUE voting form to help us deliver the necessary change to strengthen Destination for the future.  It is important that you submit the BLUE form.  If you receive a white proxy card or voting instruction from Destination, do NOT return it.  If you have returned a white voting form, send your BLUE voting form to revoke your previously cast vote.  Only your latest dated vote counts.   Please make sure to vote each and every BLUE voting form, since you may have multiple accounts.  If you have questions or need assistance with the BLUE voting form, contact our proxy solicitor, Saratoga Proxy Consulting at (212) 257-1311 or (888) 368-0379.
*permission to use quotation was neither sought nor obtained
Warning Regarding Forward Looking Statements
THIS PRESS RELEASE CONTAINS FORWARD LOOKING STATEMENTS. FORWARD LOOKING STATEMENTS CAN BE IDENTIFIED BY USE OF WORDS SUCH AS "OUTLOOK", "BELIEVE", "INTEND", "EXPECT", "POTENTIAL", "WILL", "MAY", "SHOULD", "ESTIMATE", "ANTICIPATE", AND DERIVATIVES OR NEGATIVES OF SUCH WORDS OR SIMILAR WORDS. FORWARD LOOKING STATEMENTS IN THIS PRESS RELEASE ARE BASED UPON PRESENT BELIEFS, EXPECTATIONS, ESTIMATES AND PROJECTIONS REGARDING THE COMPANY AND PROJECTIONS REGARDING THE INDUSTRY IN WHICH IT OPERATES. HOWEVER, FORWARD LOOKING STATEMENTS AND THEIR IMPLICATIONS ARE NOT GUARANTEED TO OCCUR AND MAY NOT OCCUR AS A RESULT OF VARIOUS RISKS, REASONS AND UNCERTAINTIES. FURTHER, SUCH RISKS, REASONS AND UNCERTAINTIES COULD CAUSE ACTUAL RESULTS TO DIFFER MATERIALLY. ACCORDINGLY, YOU SHOULD NOT RELY UPON FORWARD-LOOKING STATEMENTS AS A PREDICTION OF ACTUAL RESULTS AND ACTUAL RESULTS MAY VARY MATERIALLY FROM WHAT IS EXPRESSED IN OR INDICATED BY THE FORWARD-LOOKING STATEMENTS.
Categories