United Natural Foods (UNFI) Approves $200M Buyback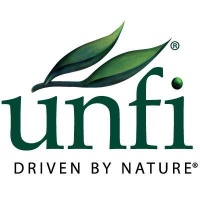 United Natural Foods, Inc. (Nasdaq: UNFI) (the "Company") today announced that its Board of Directors authorized the initiation of a $200 million share repurchase program.
"Given our strong free cash flow performance and expectations for continued strength, we are pleased to announce this vehicle for returning value to our shareholders," said Mike Zechmeister, UNFI's Chief Financial Officer. "Our solid balance sheet provides us with the option to repurchase shares, while executing on our growth strategies and maintaining a conservative leverage profile."
Repurchases of the Company's outstanding common stock will be made in accordance with applicable securities laws and may be made at management's discretion from time to time in the open market, through privately negotiated transactions or otherwise, including pursuant to Rule 10b5-1 trading plans. The Company intends to fund the program with a combination of cash on hand, cash generated from operations and borrowings under the Company's credit facility. The Company had approximately 50.6 million shares of common stock outstanding as of September 14, 2017.
The share repurchase program is scheduled to expire upon the Company's repurchase of shares of the Company's common stock having an aggregate purchase price of $200 million. The share repurchase program may be amended, suspended or discontinued at any time at the Company's discretion and does not commit the Company to repurchase shares of its common stock. The actual timing, number and value of the shares to be purchased under the program will be determined by the Company at its discretion and will depend on a number of factors, including the performance of the Company's stock price, general market and other conditions, applicable legal requirements, and compliance with the terms of the Company's outstanding indebtedness.
Categories
Next Articles