Pre-Open Movers 09/21: (CCC) (AKTX) (BCRX) Higher; (JUNO) (NVDA) (JKS) Lower (more...)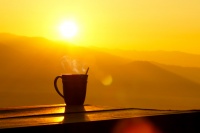 Today's Pre-Open Stock Movers
Calgon Carbon Corporation (NYSE: CCC) 61.7% HIGHER; Calgon Carbon and Kuraray Co., Ltd. announced today that their respective Boards of Directors have unanimously approved, and the parties have entered into, a definitive merger agreement under which Kuraray will acquire Calgon Carbon for $21.50 per share in cash, which equates to an equity value of approximately $1.1 billion, and a transaction value in excess of $1.3 billion, including Calgon Carbons net indebtedness. The transaction remains subject to customary closing conditions, including regulatory approvals and approval by Calgon Carbon stockholders. The parties are targeting a closing by the end of December, 2017. The acquisition will be completed through a merger of a newly-created subsidiary of Kuraray with and into Calgon Carbon, with Calgon Carbon as the surviving corporation.
Akari Therapeutics (NASDAQ: AKTX) 16.3% HIGHER; announces that, following advice from a recent FDA Type B End of Phase II Meeting, it plans to advance its lead investigational drug, Coversin, towards Phase III clinical studies in Paroxysmal Nocturnal Hemoglobinuria (PNH) in Q1 2018.
BioCryst Pharmaceuticals, Inc. (NASDAQ: BCRX) 7.2% HIGHER; announced today that the U.S. Food and Drug Administration (FDA) has approved a supplemental New Drug Application for RAPIVAB (peramivir injection), an intravenous (i.v.) neuraminidase inhibitor, extending its availability for the treatment of acute uncomplicated influenza to pediatric patients 2 years and older who have been symptomatic for no more than two days. The pediatric approval was based on the interim analysis of an ongoing pediatric clinical study. Those results will be presented at the upcoming ID Week 2017 meeting in San Diego.
Arbutus Biopharma (NASDAQ: ABUS) 5.2% HIGHER; Adds to gains following ALNY news Wednesday.
Anadarko Petroleum Corporation (NYSE: APC) 4.6% HIGHER; announced its board of directors has authorized a $2.5 billion share-repurchase program. The authorization extends through the end of 2018, and repurchases will be made in accordance with applicable securities laws from time to time in open market or private transactions, depending on market conditions, and may be discontinued at any time.
Juno Therapeutics, Inc. (NASDAQ: JUNO) 4.2% LOWER; announced the launch of a proposed follow-on public offering of $225 million of shares of its common stock. In addition, Juno expects to grant the underwriters a 30-day option to purchase up to an additional $33.75 million of shares of its common stock. Juno intends to use the net proceeds of the offering for general corporate purposes and working capital.
Third Point Reinsurance Ltd. (NYSE: TPRE) 4.1% HIGHER; will replace Sanderson Farms in the S&P SmallCap 600
Blue Apron (NYSE: APRN) 3% HIGHER; Albertsons Cos. is buying meal-kit company Plated, which does business as DineInFresh Inc.
Tantech Holdings Ltd. (NASDAQ: TANH) 3% HIGHER; announced today that its 70% owned subsidiary, Suzhou E Motors Buses Co., Ltd., has signed sales contracts worth approximately $20 million (RMB128.8 million) for its electric vans and buses.
Amphastar Pharmaceuticals, Inc. (NASDAQ: AMPH) 2.9% HIGHER; announced that on September 19, 2017, the U.S. Food and Drug Administration ("FDA") granted approval of the company's abbreviated new drug application for Sodium Bicarbonate injection 8.4% in the 50 mL Luer-Jet® Prefilled Syringe System. For the past 40 years, the company has sold and marketed the product under the "grandfather" exception to the FDA's "Prescription Drug Wrap-Up" program. Net revenues for the company's sodium bicarbonate injection for the year ended December 31, 2016 were $5.9 million.
Global Blood Therapeutics (NASDAQ: GBT) 2.8% HIGHER; Needham & Company initiates coverage with a Buy rating and a price target of $51.00
JinkoSolar Holding Co., Ltd. (NYSE: JKS) 2.8% LOWER; Axiom Capital initiates coverage with a Sell rating and a price target of $10.00.
NVIDIA (NASDAQ: NVDA) 2% LOWER; rumors after the close Tesla is looking to team with rival AMD
Amicus Therapeutics (Nasdaq: FOLD) 1.9% HIGHER; announced the U.S. FDA has granted orphan drug designation to ATB200/AT2221 for the treatment of Pompe disease, an inherited lysosomal storage disorder caused by deficiency of an enzyme called acid alpha-glucosidase (GAA). This novel treatment paradigm consists of ATB200, a unique recombinant human acid alpha-glucosidase (rhGAA) enzyme with optimized carbohydrate structures, particularly mannose-6 phosphate (M6P), to enhance uptake, co-administered with AT2221, a pharmacological chaperone.
VEON Ltd. (NASDAQ: VEON) 1.4% LOWER; announced that Telenor East Holding II AS ("Telenor") is offering for sale an aggregate of 90,000,000 common shares in the form of American Depositary Shares1 ("ADSs") listed on the NASDAQ Global Select Market and common shares ("common shares") listed on Euronext Amsterdam. This offering, which represents 5.1 per cent of VEON's total outstanding equity, follows prior offerings by Telenor in September 2016 and April 2017. Telenor currently owns approximately 346.7 million ADSs, which represent 19.7 per cent of VEON's total outstanding equity. Following the completion of the offering, Telenor is expected to hold 14.6 per cent of VEON's total outstanding equity.
Herman Miller (NASDAQ: MLHR) 1.3% LOWER; reported Q1 EPS of $0.57, in-line with the analyst estimate of $0.57. Revenue for the quarter came in at $580.3 million versus the consensus estimate of $578.27 million.
Categories