Dollar General (DG) Tops Q1 EPS by 3c; Confirms Fiscal Year 2017 Diluted EPS Guidance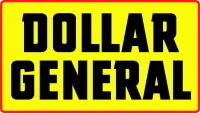 Dollar General (NYSE: DG) reported Q1 EPS of $1.03, $0.03 better than the analyst estimate of $1.00. Revenue for the quarter came in at $5.61 billion versus the consensus estimate of $5.59 billion.
Net Sales Increased 6.5%; Same-Store Sales Increased 0.7%
Diluted Earnings Per Share of $1.02, Including Approximately $0.01 Charge for the Early Retirement of Long-Term Obligations
$160 Million of Capital Returned to Shareholders in the Quarter
Company Confirms Fiscal Year 2017 Diluted EPS Guidance; Updates Other Guidance
Board of Directors Declares Second Quarter 2017 Dividend
"For the first quarter of 2017, I am pleased with our earnings results which reflect solid management of the business in a difficult retail environment as we overcame our most challenging comparisons from the prior year. Our same-store sales improved as we moved past the delay in income tax refunds and the timing shift of the later Easter holiday. We continue to execute on our focused strategy and implement our operating initiatives which we believe will improve customer traffic and transactions," said Todd Vasos, Dollar General's chief executive officer.
Financial Outlook
For the 52-week fiscal year ending February 2, 2018 ("fiscal 2017"), and including the anticipated closing of the transaction discussed above under "Acquisition," GAAP diluted EPS is forecasted to remain consistent with the prior guidance range of $4.25 to $4.50. Assuming such transaction is consummated as planned and the store sites are converted to the Dollar General banner on the expected timeframe, as detailed above, the Company's net sales are forecasted to increase by approximately five to seven percent as compared with the prior guidance range of four to six percent and capital expenditures for fiscal 2017 are expected to be in the range of $715 million to $765 million as compared with the prior guidance range of $650 million to $700 million. The Company's same-store sales growth is unchanged from the prior guidance range of slightly positive to an increase of two percent.
Share repurchases for fiscal 2017 continue to be forecasted to be approximately $450 million.
For fiscal 2017, assuming the closing of the acquisition as discussed above, the Company plans to open approximately 1,290 new stores in addition to remodeling or relocating 760 stores and to reduce the Company's total projects for remodels and relocations by 140 to allow for organizational capacity to execute the incremental new store growth anticipated to result from the pending acquisition.
For earnings history and earnings-related data on Dollar General (DG) click here.
Categories
Next Articles