Duluth Holdings Inc. (DLTH) Reports Q3 EPS of $0.01; Guides Below the Street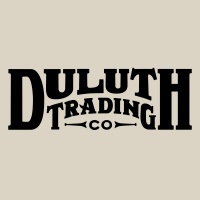 Duluth Holdings Inc. (NASDAQ: DLTH) reported Q3 EPS of $0.01, versus $0.04 reported last year. Revenue for the quarter came in at $67 million versus the consensus estimate of $69.16 million.
GUIDANCE:
Duluth Holdings Inc. sees FY2016 EPS of $0.52-$0.60, versus the consensus of $0.70. Duluth Holdings Inc. sees FY2016 revenue of $360-370 million, versus the consensus of $380.103 million.
"While we have achieved 27 consecutive quarters of increased net sales year-over-year, third-quarter net sales fell short of our expectations. In the latter part of September and through the quarter end in October, we experienced unusually warm weather that extended across the country and this had an impact on our total net sales for the third quarter. This unseasonable weather, coupled with a highly promotional environment, continued into early fourth quarter. As a result, we are revising our 2016 fiscal full-year guidance and now expect net sales in the range of $360 million to $370 million, with corresponding revisions to our EPS and Adjusted EBITDA," said Stephanie Pugliese, Chief Executive Officer of Duluth Trading.
"Despite the challenging environment we are experiencing right now, our entire team has been operating at the highest level to ensure customer satisfaction and brand integrity. I am especially proud of our team's execution on opening seven new stores during fiscal 2016, which exceeded our original expectation of three to five new stores this year. In the third quarter we opened three new stores and recently opened two more during the fourth quarter, one in Manassas, Virginia, a suburb of Washington D.C., and the other in Independence, Missouri, a suburb of Kansas City, which brings our total store count to 16. Retail expansion is one of the key drivers of our growth strategy and this year we have successfully expanded our retail presence into large metro markets, as well as establishing a foothold in the Eastern U.S. market where we have a sizable concentration of Duluth customers. We have a proven business model and a strong foundation for growth that makes us confident in delivering our long-term financial goals. "
For earnings history and earnings-related data on Duluth Holdings Inc. (DLTH) click here.
Categories
Next Articles