Qualcomm (QCOM) Enters $19.5M Gender Discrimination Settlement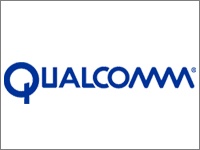 Sanford Heisler, LLP, one of the nation's leading class action firms, today announced that it had reached agreement with Qualcomm Incorporated (Nasdaq: QCOM) in which Qualcomm will pay $19.5 million to settle a gender discrimination class action suit. In addition to monetary relief, the settlement requires Qualcomm to institute comprehensive programmatic relief, which will ensure that female employees working, for example, in STEM and related positions will enjoy equal job opportunities at the company. The settlement on behalf of a class of approximately 3300 women was reached before Plaintiffs filed suit. As part of the settlement process, Plaintiffs are required to file a class complaint and move for preliminary approval of the agreement in the U.S. District Court for the Southern District of California.
The settlement is the culmination of extensive pre-suit analysis of Qualcomm's employment and payroll data, and many months of negotiations. Both parties retained nationally renowned labor economists to analyze the data, and worked to identify and document specific steps that Qualcomm could take to make meaningful enhancements to its employment practices. In April and June 2016, both sides conducted two full days of mediation before David Rotman, Esq., one of the country's most skilled mediators.
Under the settlement agreement, Qualcomm will make a non-reversionary payment of $19.5 million to settle all class claims in the case. Qualcomm will also institute significant changes in its policies and practices to help eliminate gender disparities and foster equal employment opportunity going forward. These changes will have a lasting positive impact on women at Qualcomm.
David Sanford, chairman of Sanford Heisler and lead counsel for the Plaintiff class, praised the settlement, noting, "It is common knowledge that women in STEM and other related fields face persistent discrimination in pay and promotions. This settlement represents a giant leap forward toward leveling the playing field and can serve as a model of best practices for other technology companies. The fact that the settlement has produced such an excellent result without litigation is a tribute to the good faith Qualcomm and the Plaintiffs exemplified throughout the settlement process. Qualcomm is a great company that has now become even greater."
Going forward, Qualcomm will retain two independent consultants agreed upon by both parties who specialize in industrial organizational psychology. Charged with conducting a full assessment of the Company's policies and practices, these independent consultants will provide specific recommendations designed to make Qualcomm a more equitable workplace for women. Qualcomm will also appoint an internal Compliance Official who, following the recommendations of the independent consultants, will ensure the Company's implementation of and continued compliance with the terms of the settlement agreement. With the guidance of these officials and input and oversight by Plaintiffs' counsel, Qualcomm will make a host of enduring structural changes, from investing in leadership development initiatives and educating employees on non-discrimination policies to revamping the Company's complaint procedures. These changes will advance Qualcomm's commitment to equal evaluation, compensation, and promotion from mere theory to reality.
Felicia Medina, Managing Partner of Sanford Heisler's San Francisco office, said, "The abstract commitment to workplace equality for women will never become a reality without tangible commitments to transparency and guaranteed freedom from reprisal. Without those and other concrete structural changes, lofty promises for diversity and equality go unfulfilled. By paying $19.5 million in monetary relief and agreeing to additional costs associated with instituting internal changes, Qualcomm is investing in real equity for its current employees and for a rising generation of women in tech."
Jill Sanford, San Diego Of Counsel to Sanford Heisler, noted, "This remarkable settlement is the result of a lot of hard work by smart and deserving clients, an intensely hard-working and committed team of Sanford Heisler attorneys and legal assistants, and corporate executives who were genuinely interested in institutional change and resolution. I am heartened by both the process and the outcome, and look forward to Qualcomm becoming a leader in gender equality in technology."
"This settlement is a tribute to the courage of Plaintiffs and women in technology," said Danielle Fuschetti of Sanford Heisler, a member of the legal team. "This settlement and the programmatic changes should encourage more women to join this field. STEM is and will continue to be a critical component in the effort to close the wage gap."
Categories