AIG (AIG) Misses Q4 EPS by 19c; Raises Buyback to $5B, Announces Dividend Increase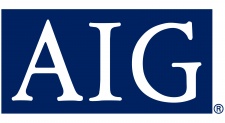 AIG (NYSE: AIG) reported Q4 EPS of ($1.10), $0.19 worse than the analyst estimate of ($0.91).
AIG also announced the following actions taken by its Board of Directors:
Authorized the repurchase of additional shares of AIG Common Stock with an aggregate purchase price of up to $5.0 billion. During 2015, AIG repurchased approximately $10.7 billion of shares of AIG Common Stock, pursuant to prior authorizations from the Board of Directors. AIG made additional repurchases of approximately $2.5 billion through February 11, 2016. AIG's aggregate remaining share repurchase authorization, inclusive of today's announced $5.0 billion authorization, is approximately $5.8 billion. Repurchases may be made from time to time in the open market, private purchases, through forward, derivative, accelerated repurchase or automatic repurchase transactions, or otherwise.
Declared a 14 percent increase in the quarterly dividend to $0.32 per share on AIG Common Stock, par value $2.50 per share. The dividend is payable on March 28, 2016, to stockholders of record at the close of business on March 14, 2016.
"We are pleased to increase both our share repurchase authorization by $5.0 billion, and our quarterly dividend to $0.32 per share from $0.28 per share," said Douglas M. Steenland, Chairman of the Board of Directors of AIG. "These actions are part of our commitment to return $25 billion of capital to shareholders over the next two years. AIG's Board of Directors and management team are fully aligned on the current strategy to create value for all stakeholders."
This dividend will result in an adjustment to the exercise price of the outstanding warrants (CUSIP number 026874156) (the "Warrants") to purchase shares of AIG Common Stock and an adjustment to the number of shares of AIG Common Stock receivable upon Warrant exercise. The exact adjustments, determined by a formula set forth in the Warrant Agreement, will become calculable on or around March 9, 2016, the day prior to the ex-dividend date. Once the adjustments are determined, AIG will announce the actual adjustment to the Warrant exercise price and shares receivable. Further information on the Warrants and the adjustments is available in the Investors section of AIG's website.
For earnings history and earnings-related data on AIG (AIG) click here.
Categories
Next Articles