Eli Lilly & Co. (LLY) Announces FDA Approval of Portrazza in NSCLC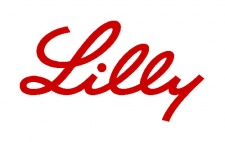 Eli Lilly & Co. (NYSE: LLY) announced today that the U.S. Food and Drug Administration (FDA) has approved Portrazza™ (necitumumab injection for intravenous use, 800 mg/50 mL), in combination with gemcitabine and cisplatin, as the first biologic for the first-line treatment of people with metastatic squamous non-small cell lung cancer (NSCLC). Portrazza is not indicated for treatment of nonsquamous NSCLC.
Metastatic squamous NSCLC is a difficult-to-treat form of lung cancer with few treatment options.[1],[2],[3],[4] The five-year survival rate for patients with metastatic disease is less than five percent.[5]
"We have seen advances in lung cancer in the last 20 years, but not for the initial treatment of patients battling metastatic squamous non-small cell lung cancer. This is a complex disease and there is an urgent need for effective, first-line treatments," said Richard Gaynor, M.D., senior vice president, product development and medical affairs for Lilly Oncology. "The approval of Portrazza is an important step forward that reaffirms Lilly's commitment to discovering new treatments that respond to the needs of individual patients."
Portrazza has been granted Orphan Drug Designation by the FDA. Orphan drug status is given in the U.S. by the FDA's Office of Orphan Products Development (OOPD) to medicines that demonstrate promise for the diagnosis and/or treatment of rare diseases or conditions.
The Portrazza approval is based on the results of SQUIRE, an open-label, randomized, multi-center Phase III trial that compared first-line treatment with Portrazza in combination with gemcitabine and cisplatin to treatment with gemcitabine and cisplatin alone in patients with metastatic squamous NSCLC. The main outcome measure, or primary endpoint, was overall survival. Portrazza is not indicated for treatment of nonsquamous NSCLC. The labeling for Portrazza contains Boxed Warnings regarding cardiopulmonary arrest and hypomagnesemia. See the full Important Safety Information, including Boxed Warnings, at the end of this press release and the Prescribing Information.
"Lung cancer is an extremely complicated disease that requires a variety of therapy options so doctors can choose an appropriate treatment for each patient's unique circumstances," said Bonnie J. Addario, founder and chair of the Bonnie J. Addario Lung Cancer Foundation, and a lung cancer survivor. "Today's approval represents progress for patients diagnosed with metastatic squamous non-small cell lung cancer, as each new therapy advances cancer care and gives patients hope for improved outcomes."
Lilly is committed to offering assistance programs for eligible patients receiving Portrazza, including a co-pay program that allows qualified patients to pay no more than $25 per dose. Patients, physicians, pharmacists or other healthcare professionals with questions about Portrazza should contact The Lilly Answers Center at 1-800-LillyRx (1-800-545-5979) or visit www.lilly.com.
Categories
Next Articles