Dollar General (DG) Misses Q3 EPS by 1c; Comps Rose 2.8%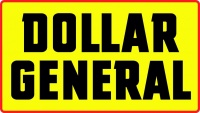 Dollar General (NYSE: DG) reported Q3 EPS of $0.79, $0.01 worse than the analyst estimate of $0.80. Revenue for the quarter came in at $4.72 billion versus the consensus estimate of $4.76 billion.
Comps rose 2.8%.
"Our affordability-focused initiatives continued to gain traction with our customers in the third quarter, and our same-store sales growth of 2.8 percent reflected increases in both customer traffic and average ticket for the 27th consecutive quarter," said Rick Dreiling, Dollar General's Chairman and Chief Executive Officer. "We continued to grow our market share in consumables, and we are very pleased with the performance of our home and apparel categories. Importantly, we are seeing a significant step up as we start the holiday season, and we expect to achieve same-store sales growth of approximately 5 percent for the fourth quarter.
"Looking forward, we remain focused on driving our sales and profitability. We now expect fiscal 2014 adjusted diluted EPS in the middle of our previous full year range of $3.45 to $3.55. For 2015, we have plans to open 730 new stores and will have a presence in 43 states by the end of the year as we expand our store footprint into Maine, Oregon and Rhode Island. In addition, we will look to relocate or remodel an additional 875 stores, with a focus on our highly productive, low cost, "life cycle" remodels. We have continued confidence that we are well-positioned for sustainable growth and creation of shareholder value.
"Finally, we remain committed to acquiring Family Dollar. We expect to provide an update on our offer in time for Family Dollar shareholders to review such information prior to the Family Dollar shareholders' meeting scheduled for December 23, 2014."
Fiscal 2014 Financial Outlook
For the 2014 fiscal year, the Company expects total sales to increase by approximately 8.0 percent over the 2013 fiscal year, which is at the low end of the Company's previous guidance range of 8.0 to 9.0 percent. Same-store sales are now expected to increase at or slightly below the previous guidance range of 3.0 percent to 3.5 percent, with expected same-store sales growth of approximately 5.0 percent in the 2014 fourth quarter as compared to the 2013 fourth quarter. Adjusted diluted EPS for the fiscal year is expected to be in the middle of the Company's previous full year guidance range of $3.45 to $3.55. The Company's guidance assumes no additional share repurchases and anticipates an income tax benefit of approximately $0.04 per share in the fourth quarter from the reinstatement of various federal job credit programs (primarily the Work Opportunity Tax Credit) for eligible employees hired after December 31, 2013, which have currently expired. When these credit programs have expired in the past, most recently impacting the Company's 2012 fiscal year, Congress has reinstated them on a retroactive basis. It is uncertain as to whether or when this will occur on this occasion. Guidance for adjusted diluted EPS does not include any expenses which may be incurred in connection with the Company's proposal to acquire Family Dollar. See "Non-GAAP Disclosure" below regarding guidance.
Capital expenditures are now expected to be approximately $400 million in 2014, a decrease from the Company's previous expectation of $450 to $500 million, due, in part, to the timing of the construction of a new San Antonio, Texas distribution center and lower capital expenditures for new stores. The Company plans to open approximately 700 new stores in 2014 and to relocate or remodel, using the Company's traditional remodel criteria, approximately 500 stores. In addition, the Company plans to complete approximately 400 life cycle remodels.
Fiscal 2015 Outlook
In fiscal 2015, the Company plans to open approximately 730 new stores, including the Company's first stores in Maine, Rhode Island and Oregon. In addition, the Company plans to relocate or remodel approximately 875 stores with a priority on life cycle remodels. In total, square footage growth is expected to be approximately 6 percent. Site work has begun on a new distribution center in San Antonio, Texas, with shipping expected to commence in late fiscal 2015.
For earnings history and earnings-related data on Dollar General (DG) click here.
Categories
Next Articles