Form 8-K UNITED FIRE GROUP INC For: Aug 16
---
Get inside Wall Street with StreetInsider Premium. Claim your 1-week free trial here.
---
SECURITIES AND EXCHANGE COMMISSION
FORM 8-K
Pursuant to Section 13 or 15(d) of the Securities Exchange Act of 1934
Date of Report (Date of earliest event reported): August 16, 2022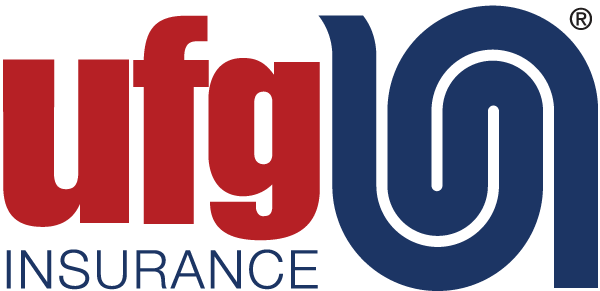 (Exact name of registrant as specified in its charter)
Iowa
001-34257
45-2302834

(State of incorporation)

(Commission File Number)

(I.R.S. Employer Identification No.)
118 Second Avenue SE
Cedar Rapids
Iowa
52401

(Address of principal executive offices) (Zip Code)
Registrant's telephone number, including area code: (319) 399-5700
_______________________N/A________________________
(Former name or former address, if changed since last report)
Check the appropriate box below if the Form 8-K filing is intended to simultaneously satisfy the filing obligation of the registrant under any of the following provisions:
☐

 

Written communications pursuant to Rule 425 under the Securities Act (17 CFR 230.425)

☐

 

Soliciting material pursuant to Rule 14a-12 under the Exchange Act (17 CFR 240.14a-12)

☐

 

Pre-commencement communications pursuant to Rule 14d-2(b) under the Exchange Act (17 CFR 240.14d-2(b))

☐

 

Pre-commencement communications pursuant to Rule 13e-4(c) under the Exchange Act (17 CFR 240.13e-4(c))
Securities Registered Pursuant to Section 12(b) of the Exchange Act:
Title of each class

Trading Symbol

Name of each exchange on which registered

Common Stock, $0.001 par value
UFCS
The NASDAQ Global Select Market
Indicate by check mark whether the registrant is an emerging growth company as defined in Rule 405 of the Securities Act of 1933 (§230.405 of this chapter) or Rule 12b-2 of the Securities Exchange Act of 1934 (§240.12b-2 of this chapter).
Emerging growth company
☐
If an emerging growth company, indicate by check mark if the registrant has elected not to use the extended transition period for complying with any new or revised financial accounting standards provided pursuant to Section 13(a) of the Exchange Act.
☐
---
Item 5.02 Departure of Directors or Certain Officers; Election of Directors; Appointment of Certain Officers; Compensatory Arrangements of Certain Officers.
Retirement
of
Michael Wilkins
as Executive Vice President, Chief Operating Officer
On August 13, 2022, Michael Wilkins notified United Fire Group, Inc. (the "Company" or "UFG") of his decision to retire as Executive Vice President & Chief Operating Officer, effective September 30, 2022 ("Retirement Date").
In connection with Mr. Wilkins' planned retirement, the Company and Mr. Wilkins have agreed that Mr. Wilkins receive an increase to base salary for 2022 of $50,000 and all of Mr. Wilkins' employee benefits will continue through the Retirement Date.
Mr. Wilkins will work only four days per week for the remaining portion of August 2022, followed by three days per week in September 2022.
Mr. Wilkins will receive an award of $318,750 under the Corporation's Long Term Incentive Plan for the three-year cycle beginning January 2022 ("2022 LTIP"), to be allocated among performance stock units, stock options, and restricted stock units, and subject to the Performance Measures, Target, Threshold and Maximum goal levels as established by the Board in February 2022.
Provided Mr. Wilkins does not voluntarily terminate employment and is not terminated from employment for cause (as defined in Mr. Wilkins' Change in Control Severance Agreement) prior to the Retirement Date:
Mr. Wilkins will receive a retention bonus of $50,000, payable within 30 days following the Retirement Date; will be paid his bonus for 2022 under the Corporation's Annual Incentive Plan, as and when such bonus would otherwise be paid in 2023, prorated for a partial year of employment ending on the Retirement Date. All unvested restricted stock units and stock options held by Mr. Wilkins will be vested on the Retirement Date.
The exercise period on Mr. Wilkins' stock options shall be extended to September 30, 2024.
All unvested UFG performance stock units held by Mr. Wilkins on the Retirement Date will lapse and terminate except as otherwise described herein.
Item 7.01 Regulation FD Disclosure.
On August 16, 2022, the Company issued a press release announcing the retirement of Mr. Wilkins effective September 30, 2022. A copy of the press release is being furnished with this Current Report on Form 8-K as Exhibit 99.1.
Item 9.01. Financial Statements and Exhibits.
Pursuant to the requirements of the Securities Exchange Act of 1934, the registrant has duly caused this report to be signed on its behalf by the undersigned hereunto duly authorized.
 

United Fire Group, Inc.

 

(Registrant)

 

 

Dated:

August 16, 2022

/s/ Randy A. Ramlo

 

Randy A. Ramlo, Chief Executive Officer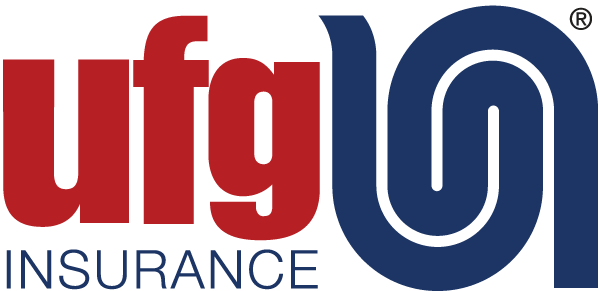 United Fire Group Chief Operating Officer Mike Wilkins to Retire
Long-term executive to step down from Cedar Rapids-based insurance company in September
CEDAR RAPIDS, Iowa (Aug. 16, 2022) – United Fire Group, Inc. (Nasdaq: UFCS) ("UFG" or the Company) today announced that Executive Vice President and Chief Operating Officer Michael Wilkins will retire on Friday, Sept. 30. Mr. Wilkins spent his entire career at UFG, serving in several IT and underwriting roles before being named COO in 2014.
"Four decades with UFG has been a wonderful ride," Mr. Wilkins said. "This Company has provided so many career opportunities and the chance to work closely with terrific people as it has transformed from a modest organization to one that today operates in all 50 states and has an annual revenue of more than $1 billion."
In July, UFG named insurance executive Kevin Leidwinger as its new President and Chief Executive Officer. Kevin will succeed longtime CEO Randy Ramlo. Mr. Leidwinger will join the company on Monday, Aug. 22 and Mr. Wilkins will support the new leadership in the transition.
"The Company is in good hands with Kevin as its new CEO, along with the expert team of employees and agents throughout the country," Mr. Wilkins said. "UFG is set for continued success, and I look forward to cheering it on in my retirement."
"I want to thank Mike for his leadership and many years with UFG," said Jim Noyce, Chairman of the UFG Board of Directors. "He led our teams through many technological changes over the years while executing a strategy that set us up for long-term growth and profitability."
About UFG
Founded in 1946 as United Fire & Casualty Company, UFG, through its insurance company subsidiaries, is engaged in the business of writing property and casualty insurance.
Through our subsidiaries, we are licensed as a property and casualty insurer in 50 states, plus the District of Columbia, and we are represented by approximately 1,000 independent agencies. A.M. Best Company assigns a rating of "A" (Excellent) for members of the United Fire & Casualty Group.
For more information about UFG, visit www.ufginsurance.com or contact Investor Relations at IR@unitedfiregroup.com.
SEC Filings
Sign up for StreetInsider Free!
Receive full access to all new and archived articles, unlimited portfolio tracking, e-mail alerts, custom newswires and RSS feeds - and more!