Form 8-K Next Meats Holdings, For: Nov 28
---
Get inside Wall Street with StreetInsider Premium. Claim your 1-week free trial here.
---
UNITED STATES
SECURITIES AND EXCHANGE COMMISSION
Washington, D.C. 20549
FORM 8-K
CURRENT REPORT
Pursuant to Section 13 OR 15(d) of the Securities Exchange Act of 1934
Date of Report (Date of Earliest Event Reported): November 28, 2022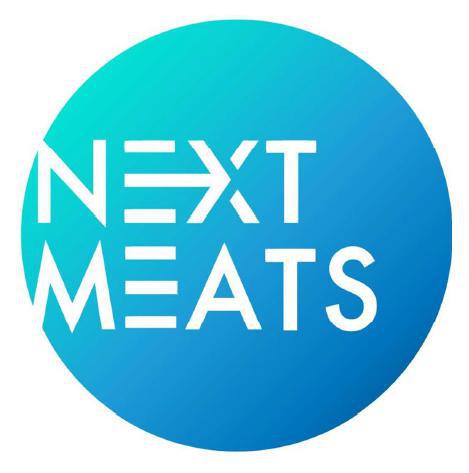 Next Meats Holdings, Inc.
(Exact name of registrant as specified in its charter)
| | | | | |
| --- | --- | --- | --- | --- |
| | | | | |
| Nevada | | 000-56167 | | 85-4008709 |
| (state or other jurisdiction of incorporation) | | (Commission File Number) | | (IRS Employer Identification Number) |
3F 1-16-13 Ebisu Minami Shibuya-ku,

Tokyo Japan

150-0022
(address of principal executive offices)
(zip code)
81-90-6002-4978
(registrant's telephone number, including area code)
N/A
(former name or former mailing address, if changed since last report)
Check the appropriate box below if the Form 8-K filing is intended to simultaneously satisfy the filing obligation of the registrant under any of the following provisions (see General Instruction A.2. below):
| | |
| --- | --- |
| [ ] | Written communications pursuant to Rule 425 under the Securities Act (17 CFR 230.425) |
| [ ] | Soliciting material pursuant to Rule 14a-12 under the Exchange Act (17 CFR 240.14a-12) |
| [ ] | Pre-commencement communications pursuant to Rule 14d-2(b) under the Exchange Act (17 CFR 240.14d-2(b)) |
| [ ] | Pre-commencement communications pursuant to Rule 13e-4(c) under the Exchange Act (17 CFR 240.13e-4(c)) |
Indicate by check mark whether the registrant is an emerging growth company as defined in Rule 405 of the Securities Act of 1933 (§ 230.405 of this chapter) or Rule 12b-2 of the Securities Exchange Act of 1934 (§240.12b-2 of this chapter).
Emerging growth company [X]
If an emerging growth company, indicate by check mark if the registrant has elected not to use the extended transition period for complying with any new or revised financial accounting standards provided pursuant to Section 13(a) of the Exchange Act. [ ]
---
-1-
---
Note: "We", "Us", "The Issuer", and or "The Company" refer to Next Meats Holdings, Inc., a Nevada Company.
All dollar amounts used throughout this Report are in US Dollars, unless otherwise stated.
3.02 Unregistered Sales of Equity Securities
On or about November 28, 2022, we sold 306,680 shares of restricted Common Stock to Motohiro Tomiyama, a Japanese Citizen, at a price of $0.67 per share of Common Stock. The total subscription amount paid by Motohiro Tomiyama was approximately $205,470. Motohiro Tomiyama is not a related party to the Company.
The proceeds from this sale are to be used by the Company for working capital.
The aforementioned sale of shares was conducted pursuant to Regulation S of the Securities Act of 1933, as amended ("Regulation S"). The sale of shares was made only to non-U.S. persons/entities (as defined under Rule 902 section (k)(2)(i) of Regulation S), pursuant to offshore transactions, and no directed selling efforts were made in the United States by the issuer, a distributor, any of their respective affiliates, or any person acting on behalf of any of the foregoing.
An unsigned copy of the specimen subscription agreement for the sale of shares per the above transaction is attached herein as exhibit 10.1. This Form 8-K does not purport to include full details and or terms of the sale of shares to the aforementioned party. The Company retains an executed copy of Exhibit 10.1.
Following the sale of restricted common shares to Motohiro Tomiyama, we now have 502,562,280 shares of Common Stock issued and outstanding as of the date of this report.
-2-
---
(d) Exhibits
EXHIBITS TO FORM 8-K
| | |
| --- | --- |
| Exhibit Number | Description of Exhibit |
| 10.1 | Unsigned Specimen Subscription Agreement (1) |
(1) Filed herewith as an exhibit.
Pursuant to the requirements of the Securities Exchange Act of 1934, the Registrant has duly caused this report to be signed on its behalf by the undersigned thereunto duly authorized.
Next Meats Holdings, Inc.
Dated: December 5, 2022
By: /s/ Koichi Ishizuka
Koichi Ishizuka,
Chief Executive Officer
-3-
ATTACHMENTS / EXHIBITS
SEC Filings
Sign up for StreetInsider Free!
Receive full access to all new and archived articles, unlimited portfolio tracking, e-mail alerts, custom newswires and RSS feeds - and more!