Form 6-K METHANEX CORP For: Apr 29
---
News and research before you hear about it on CNBC and others. Claim your 1-week free trial to StreetInsider Premium here.
---
UNITED STATES
SECURITIES AND EXCHANGE COMMISSION
WASHINGTON, D.C. 20549
FORM 6-K
REPORT OF FOREIGN PRIVATE ISSUER
PURSUANT TO RULE 13a-16 OR 15d-16 OF THE
SECURITIES EXCHANGE ACT OF 1934
FOR THE MONTH OF APRIL 2022
COMMISSION FILE NUMBER 000-20115
METHANEX CORPORATION
(Registrant's name)
SUITE 1800, 200 BURRARD STREET, VANCOUVER, BC V6C 3M1 CANADA
(Address of principal executive offices)
Indicate by check mark whether the registrant files or will file annual reports under cover Form 20-F or Form 40-F.
Form 20-F     o

Form 40-F     þ
Indicate by check mark if the registrant is submitting the Form 6-K in paper as permitted by Regulation S-T Rule 101(b)(1): o
Indicate by check mark if the registrant is submitting the Form 6-K in paper as permitted by Regulation S-T Rule 101(b)(7): o
---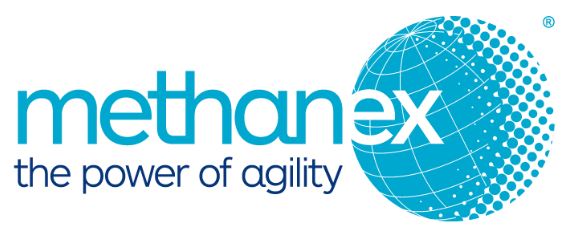 NEWS RELEASE
For immediate release
April 29, 2022
METHANEX REPORTS ON ANNUAL GENERAL MEETING OF SHAREHOLDERS
VANCOUVER, BRITISH COLUMBIA (April 29, 2022) - Methanex Corporation (TSX:MX) (NASDAQ:MEOH) announced, in accordance with Toronto Stock Exchange requirements, the voting results from its Annual General Meeting held on April 28, 2022 in Vancouver, British Columbia.
Voting Results from Annual General Meeting
A total of 61,242,426 common shares were voted at the meeting, representing 83.08% of all outstanding shares. Shareholders voted in favour of all items of business before the meeting, including the election of all director nominees as follows:
Director
Votes For
% of Votes For
Votes Withheld
% of Votes Withheld
Douglas Arnell
59,993,354
99.92%
48,260
0.08
James Bertram
59,526,548
99.14
515,066
0.86
Paul Dobson
59,829,982
99.65
211,632
0.35
John Floren
59,973,725
99.89
67,889
0.11
Maureen Howe
59,651,549
99.35
390,065
0.65
Robert Kostelnik
58,136,078
96.83
1,905,536
3.17
Leslie O'Donoghue
59,875,543
99.72
166,071
0.28
Kevin Rodgers
59,769,774
99.55
271,840
0.45
Margaret Walker
59,985,552
99.91
56,062
0.09
Benita Warmbold
59,583,082
99.24
458,532
0.76
Xiaoping Yang
59,986,671
99.91
54,943
0.09
Appointment of Auditors
KPMG LLP, Chartered Professional Accountants, was re-appointed as auditor of Methanex.
Votes For (percent): 58.51%
Votes Withheld (percent): 41.49%
---
Advisory Vote on Executive Compensation
A non-binding advisory vote to accept Methanex's approach to executive compensation as disclosed in the Information Circular dated March 10, 2022 was approved.
Votes For (percent): 68.22%
Votes Against (percent): 31.78%
Methanex is a Vancouver-based, publicly traded company and is the world's largest producer and supplier of methanol to major international markets. Methanex shares are listed for trading on the Toronto Stock Exchange in Canada under the trading symbol "MX" and on the NASDAQ Global Market in the United States under the trading symbol "MEOH". Methanex can be visited online at www.methanex.com.
-end-
For further information, contact:
Sarah Herriott
Director, Investor Relations
Methanex Corporation
604 661 2600 or Toll Free: 1 800 661 8851
www.methanex.com
---
SIGNATURES
     Pursuant to the requirements of the Securities Exchange Act of 1934, the registrant has duly caused this report to be signed on its behalf by the undersigned, thereunto duly authorized.
METHANEX CORPORATION

 

 

Date:  April 29, 2022
By:
/s/ KEVIN PRICE
Name:
Kevin Price
Title:
General Counsel & Corporate Secretary
SEC Filings
Sign up for StreetInsider Free!
Receive full access to all new and archived articles, unlimited portfolio tracking, e-mail alerts, custom newswires and RSS feeds - and more!