Form 6-K METHANEX CORP For: Apr 14
---
News and research before you hear about it on CNBC and others. Claim your 1-week free trial to StreetInsider Premium here.
---
UNITED STATES
SECURITIES AND EXCHANGE COMMISSION
WASHINGTON, D.C. 20549
FORM 6-K
REPORT OF FOREIGN PRIVATE ISSUER
PURSUANT TO RULE 13a-16 OR 15d-16 OF THE
SECURITIES EXCHANGE ACT OF 1934
FOR THE MONTH OF APRIL 2022
COMMISSION FILE NUMBER 000-20115
METHANEX CORPORATION
(Registrant's name)
SUITE 1800, 200 BURRARD STREET, VANCOUVER, BC V6C 3M1 CANADA
(Address of principal executive offices)
Indicate by check mark whether the registrant files or will file annual reports under cover Form 20-F or Form 40-F.
Form 20-F     o

Form 40-F     þ
Indicate by check mark if the registrant is submitting the Form 6-K in paper as permitted by Regulation S-T Rule 101(b)(1): o
Indicate by check mark if the registrant is submitting the Form 6-K in paper as permitted by Regulation S-T Rule 101(b)(7): o
---
NEWS RELEASE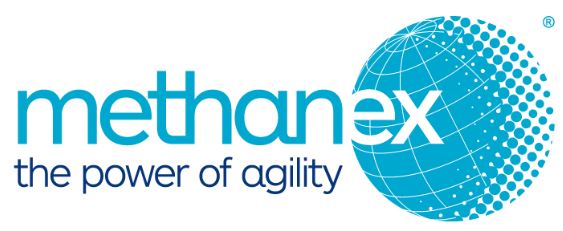 Methanex Corporation
1800 - 200 Burrard St.
Vancouver, BC Canada V6C 3M1
Investor Relations: 604-661-2600
Toll-Free: 1-800-661-8851
http://www.methanex.com
For immediate release
April 14, 2022
METHANEX Releases 2021 Sustainability Report
VANCOUVER, British Columbia, April 14, 2022 (GLOBE NEWSWIRE) – Methanex Corporation (TSX:MX) (NASDAQ:MEOH), the world's largest producer and supplier of methanol, released its 2021 Sustainability Report today. The report captures a year of focused action on Methanex's identified material environmental, social and governance (ESG) areas.
"As a global leader in the methanol industry, we recognize that we have an opportunity and are well-positioned to actively participate in the transition to a low carbon economy," said John Floren, President and CEO of Methanex. "In this year's report you will read how we have deepened our understanding of the opportunities and the risks for methanol and our business as part of the energy transition."
Highlights from Methanex's 2021 Sustainability Report:
•Committed to reducing Scope 1 and Scope 2 GHG emission intensity from manufacturing by 10% by 2030 from 2019 levels.
•Demonstrated the best safety performance to date with a 60% reduction in recordable injuries from 2020.
•Committed resources to pursue emissions reduction initiatives, including a feasibility study for carbon capture, utilization, and storage in North America, and technology research studies of a new conventional methanol plant design that could significantly reduce CO₂ emissions.
•Pursuing green methanol offtakes and have the ability to produce green methanol at our Geismar site using renewable natural gas to supply the market as it develops.
•Restarted construction on the 1.8 million tonne G3 project, an industry leading plant which will have one of the lowest CO₂ emissions intensity profiles in the industry.
•Waterfront Shipping subsidiary completed the first-ever barge-to-ship methanol bunkering operation at the Port of Rotterdam, demonstrating Methanex's continued leadership in advancing methanol as a cleaner-burning marine fuel.
•Established a Global Diversity & Inclusion (D&I) Council and a new senior role of Director, D&I to lead the development of Methanex's D&I Strategy and the implementation of a 3-year D&I roadmap.
---
This year's report represents another important step forward to enhance Methanex's ESG disclosure as we align with elements of the Task Force on Climate-Related Financial Disclosures ("TCFD"), including board and management oversight of climate-related risks and management of these risks. The disclosures in the Report also continue to be aligned with the Sustainability Accounting Standards Board ("SASB") reporting standards for the chemical and marine transportation sectors and some requirements of the Global Reporting Initiative ("GRI").
To read Methanex's full 2021 Sustainability Report please visit https://www.methanex.com/sustainability/sustainability-reports. We welcome feedback on our report to help ensure our disclosures meet the information needs of our many stakeholders. Email invest@methanex.com to provide feedback.
About Methanex Corporation
Methanex is a Vancouver-based, publicly traded company and is the world's largest producer and supplier of methanol to major international markets. Methanex shares are listed for trading on the Toronto Stock Exchange in Canada under the trading symbol "MX" and on the NASDAQ Global Market in the United States under the trading symbol "MEOH". Methanex can be visited online at www.methanex.com.
For further information, contact:
Investor Inquiries
Sarah Herriott, Director, Investor Relations
+1-604 661 2600 or Toll Free: 1 800 661 8851
invest@methanex.com
Media Inquiries
Nina Ng, Manager, Global Communications
+1-604 661 2600 or Toll Free: 1 800 661 8851
publicaffairs@methanex.com
---
SIGNATURES
     Pursuant to the requirements of the Securities Exchange Act of 1934, the registrant has duly caused this report to be signed on its behalf by the undersigned, thereunto duly authorized.
METHANEX CORPORATION

 

 

Date:  April 14, 2022
By:
/s/ KEVIN PRICE
Name:
Kevin Price
Title:
General Counsel & Corporate Secretary
SEC Filings
Sign up for StreetInsider Free!
Receive full access to all new and archived articles, unlimited portfolio tracking, e-mail alerts, custom newswires and RSS feeds - and more!