Form 6-K EDENOR For: Sep 30
---
Get inside Wall Street with StreetInsider Premium. Claim your 1-week free trial here.
---

UNITED STATES
SECURITIES AND EXCHANGE COMMISSION
Washington, D.C. 20549
FORM 6-K
REPORT OF FOREIGN PRIVATE ISSUER
PURSUANT TO RULE 13a-16 OR 15d-16 UNDER
THE SECURITIES EXCHANGE ACT OF 1934
For the month of August, 2022
EMPRESA DISTRIBUIDORA Y COMERCIALIZADORA NORTE S.A. (EDENOR)
(DISTRIBUTION AND MARKETING COMPANY OF THE NORTH )
(Translation of Registrant's Name Into English)
Argentina
(Jurisdiction of incorporation or organization)
Av. del Libertador 6363,
12th Floor,
City of Buenos Aires (A1428ARG),
Tel: 54-11-4346-5000
(Address of principal executive offices)
(Indicate by check mark whether the registrant files or will file annual reports under cover of Form 20-F or Form 40-F.)
Form 20-F X Form 40-F
(Indicate by check mark whether the registrant by furnishing the information contained in this form is also thereby furnishing the information to the Commission pursuant to Rule 12g3-2(b) under the Securities Exchange Act of 1934.)
Yes No X
(If "Yes" is marked, indicate below the file number assigned to the registrant in connection with Rule 12g3-2(b): 82- .)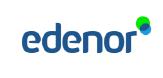 City of Buenos Aires, August 5, 2022
Messrs.
BUENOS AIRES STOCK EXCHANGE
Messrs.
NATIONAL SECURITIES COMMISSION
Issuers Division
Dear Sirs,
In compliance with the provisions of section 63 of the Listing Regulations of Bolsas y Mercados Argentinos S.A., I hereby inform you that at this Company's Board of Directors meeting held today, the following documents were approved: Condensed Interim Financial Statements, Statement of Financial Position, Statement of Comprehensive Income (Loss), Statement of Changes in Equity, Statement of Cash Flows, Notes to the Financial Statements and Informative Summary, relating to the six-month interim period ended June 30, 2022.
The amounts disclosed below are stated in millions of Argentine pesos and arise from the Condensed Interim Financial Statements:
Period ended
June 30, 2022
Loss for the period

Other comprehensive income for the period

Total comprehensive loss for the period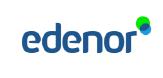 Detail of Equity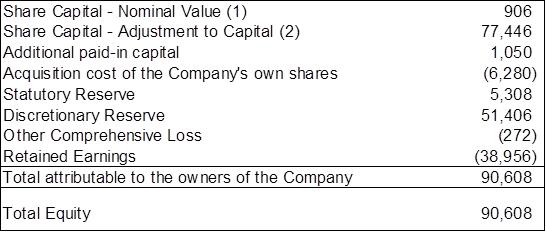 Furthermore, and as required by sub-sections 6), 7) and 8) of section 62, we inform the following: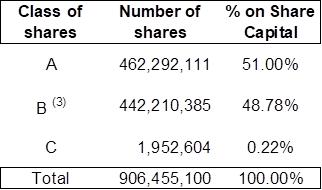 The class "A" shares are owned by Empresa de Energía del Cono Sur S.A., domiciled at Maipú 1252, 12th Floor, of the City of Buenos Aires. Such shares were transferred on June 30, 2021 after the share purchase and sale agreement entered into on December 28, 2020 was approved by the ENRE on June 23, 2021. The class "B" shares are currently listed on the New York Stock Exchange (through American Depositary Shares –"ADSs") and the Buenos Aires Stock Exchange. As of June 30, 2022, the Company had 30,994,291 treasury shares.
An amount of 1,952,604 class "C" shares, which are held by Banco de la Nación Argentina in its capacity as trustee of the Company Employee Stock Ownership Program, remains outstanding.
The Company does not have debt securities convertible into shares, nor there exist stock options of the Company's shares.
Yours sincerely,
Silvana E. Coria
Officer in charge of Market Relations
| | | |
| --- | --- | --- |
| | (1) | Includes 31 relating to treasury shares. |
| | | |
| --- | --- | --- |
| | (2) | Includes 1,623 relating to treasury shares. |
| | | |
| --- | --- | --- |
| | (3) | Includes 242,999,553 shares held by Sustainability Guarantee Fund (ANSES-FGS Law No. 26,425). |
SIGNATURES
Pursuant to the requirements of the Securities Exchange Act of 1934, the registrant has duly caused this report to be signed on its behalf by the undersigned, thereunto duly authorized.
Empresa Distribuidora y Comercializadora Norte S.A.

By:

/s/ Germán Ranftl

Germán Ranftl

Chief Financial Officer
Date: August 8, 2022
SEC Filings
Sign up for StreetInsider Free!
Receive full access to all new and archived articles, unlimited portfolio tracking, e-mail alerts, custom newswires and RSS feeds - and more!