Form 497K MATTHEWS INTERNATIONAL
---
Get instant alerts when news breaks on your stocks. Claim your 1-week free trial to StreetInsider Premium here.
---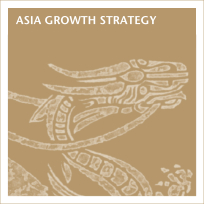 Paper copies of the Funds' annual and semi-annual shareholder reports are no longer being sent by mail, unless you specifically request paper copies of the reports. Instead, the reports will be made available on the Funds' website matthewsasia.com, and you will be notified by mail each time a report is posted and provided with a website link to access the report. You may elect to receive paper copies of shareholder reports and other communications from the Funds anytime free of charge by contacting your financial intermediary (such as a broker-dealer or bank). Your election to receive reports in paper will apply to all Funds held in your account with your financial intermediary.
Matthews China Active ETF
SUMMARY PROSPECTUS

July 1, 2022
TICKER: MCH
Before you invest, you may want to review the Fund's Prospectus, which contains more information about the Fund and its risks. You can find the Fund's Prospectus and other information about the Fund online at matthewsasia.com/prospectus. You may also obtain this information at no additional cost by calling 833.228.5605 or by sending an e-mail request to [email protected] The Fund's Prospectus and Statement of Additional Information, both dated June 30, 2022, are incorporated by reference into this Summary Prospectus.
Investment Objective
Long-term capital appreciation.
Fees and Expenses of the Fund
This table describes the fees and expenses that you may pay if you buy, hold and sell shares of this Fund. You may pay other fees, such as brokerage commissions and other fees to financial intermediaries, which are not reflected in the table and example below.
ANNUAL OPERATING EXPENSES
(expenses that you pay each year as a percentage of the value of your investment)
| | | | | |
| --- | --- | --- | --- | --- |
| | | | | |
| Management Fees | | | 0.79% | |
| Distribution (12b-1) Fees | | | 0.00% | |
| Other Expenses1 | | | None | |
| Total Annual Fund Operating Expenses | | | 0.79% | |
| | | |
| --- | --- | --- |
| | (1) | "Other Expenses" are based on estimated amounts for the current fiscal year and calculated as a percentage of the Fund's assets. |
EXAMPLE OF FUND EXPENSES
This example is intended to help you compare the cost of investing in the Fund with the cost of investing in other funds. The example assumes that you invest $10,000 in the Fund for the time periods indicated and then sell all of your shares at the end of those periods. The example also assumes that your investment has a 5% return each year and that the Fund's operating expenses remain the same. Although your actual costs may be higher or lower, based on these assumptions your costs would be:
One year:
Three years:
$81
$252
PORTFOLIO TURNOVER
The Fund pays transaction costs, such as commissions, when it buys and sells securities (or "turns over" its portfolio). A higher portfolio turnover may indicate higher transaction costs and may result in higher taxes when Fund shares are held in a taxable account. These costs, which are not reflected in annual fund operating expenses or in the example of fund expenses, affect the Fund's performance. Because the Fund is newly formed and has not commenced operations as of the date of this prospectus, no portfolio turnover data is available for the Fund.
Principal Investment Strategy
Under normal circumstances, the Matthews China Active ETF seeks to achieve its investment objective by investing at least 80% of its net assets, which include borrowings for investment purposes, in the common and preferred stocks of companies located in China. China includes its administrative and other districts, such as Hong Kong and Macau. A company or other issuer is considered to be "located" in China and a security or instrument is deemed to be a Chinese security or instrument, if it has substantial ties to China. Matthews currently makes that determination based primarily on one or more of the following criteria: (A) with respect to a company or issuer, whether (i) it is
PS-MCH-0722
---
organized under the laws of China; (ii) it derives at least 50% of its revenues or profits from goods produced or sold, investments made, or services performed, or has at least 50% of its assets located, within China; (iii) it has the primary trading markets for its securities in China; (iv) it has its principal place of business in or is otherwise headquartered in China; or (v) it is a governmental entity or an agency, instrumentality or a political subdivision of China; and (B) with respect to an instrument or issue, whether (i) its issuer is headquartered or organized in China; (ii) it is issued to finance a project that has at least 50% of its assets or operations in China; (iii) it is at least 50% secured or backed by assets located in China; (iv) it is a component of or its issuer is included in the MSCI China Index, the Fund's primary benchmark index; or (v) it is denominated in the currency of China and addresses at least one of the other above criteria. The term "located" and the associated criteria listed above have been defined in such a way that Matthews has latitude in determining whether an issuer should be included within China. The Fund may also invest in depositary receipts, including American, European and Global Depositary Receipts.
The Fund seeks to invest in companies capable of sustainable growth based on the fundamental characteristics of those companies, including balance sheet information; number of employees; size and stability of cash flow; management's depth, adaptability and integrity; product lines; marketing strategies; corporate governance; and financial health. Matthews expects that the companies in which the Fund invests typically will be of medium or large size, but the Fund may invest in companies of any size. Matthews measures a company's size with respect to fundamental criteria such as, but not limited to, market capitalization, book value, revenues, profits, cash flow, dividends paid and number of employees. The implementation of the principal investment strategies of the Fund may result in a significant portion of the Fund's assets being invested from time to time in one or more sectors, including the consumer discretionary and financial services sectors, but the Fund may invest in companies in any sector.
Matthews may also take into consideration environmental, social and governance (ESG) characteristics of companies in selecting portfolio investments as part of the investment process for this Fund in an effort to reduce what it regards as the sustainability risks of its investments. Not all of the Fund's investments will demonstrate those ESG characteristics, and there could be instances where Matthews is unable to assess the ESG characteristics of a company. Matthews' investment process in this regard is carried out through a combination of exclusionary ESG screens and the use of both external and proprietary ESG data. Matthews uses various sources of information, including but not limited to third-party ESG rating firms and Matthews' own analysis, in assessing a company's ESG characteristics, which include, but are not limited to, an issuer's use of natural resources and its impact on the natural environment; the impacts of an issuer on human and social capital, including employee welfare, human rights, health and safety, and product quality; and how an issuer's board of directors ensures accountability, fairness and transparency in the issuer's relationship with its stakeholders. Matthews will also employ a screening process utilizing third party data to help it exclude investments in corporate issuers that have a material exposure to certain business activities. As an example, this screening process may use various thresholds based on the percentage of revenue derived from (1) the
production or sale of tobacco products, (2) controversial weapons (e.g., cluster munitions) or the production or military contracting for weapons, and (3) the exploration, extraction, or production of energy using certain fossil fuels, including thermal coal. The screening process is also used to help Matthews exclude companies that are in direct conflict with the goals of the UN Global Compact or the OECD Guidelines for Multinational Enterprises. The ESG characteristics used by Matthews to identify or exclude potential investments may change from time to time. Once invested in a company, Matthews may engage with its portfolio companies on sustainability and governance matters through active dialogue, exercising shareholder rights and by encouraging enhanced ESG disclosure and implementation.
Principal Risks of Investment
There is no guarantee that your investment in the Fund will increase in value. The value of your investment in the Fund could go down, meaning you could lose money. The principal risks of investing in the Fund are:
Political, Social and Economic Risks of Investing in Asia: The value of the Fund's assets may be adversely affected by political, economic, social and religious instability; inadequate investor protection; changes in laws or regulations of countries within the Asian region (including countries in which the Fund invests, as well as the broader region); international relations with other nations; natural disasters; corruption and military activity. The economies of many Asian countries differ from the economies of more developed countries in many respects, such as rate of growth, inflation, capital reinvestment, resource self-sufficiency, financial system stability, the national balance of payments position and sensitivity to changes in global trade.
Public Health Emergency Risks: Pandemics and other public health emergencies, including outbreaks of infectious diseases such as the current outbreak of the novel coronavirus ("COVID-19"), can result, and in the case of COVID-19 has resulted and may continue to result, in market volatility and disruption, and materially and adversely impact economic conditions in ways that cannot be predicted, all of which could result in substantial investment losses. Less developed countries and their health systems may be more vulnerable to these impacts. The ultimate impact of COVID-19, including new variants of the underlying virus, or other health emergencies on global economic conditions and businesses is impossible to predict accurately. Ongoing and potential additional material adverse economic effects of indeterminate duration and severity are possible. The resulting adverse impact on the value of an investment in the Fund could be significant and prolonged. Other public health emergencies that may arise in the future could have similar or other unforeseen effects.
Currency Risk: When the Fund conducts securities transactions in a foreign currency, there is the risk of the value of the foreign currency increasing or decreasing against the value of the U.S. dollar. The value of an investment denominated in a foreign currency will decline in U.S. dollar terms if that currency weakens against the U.S. dollar. While the Fund is permitted to hedge currency risks, Matthews does not anticipate doing so at this time. Additionally, China may utilize formal or informal currency-exchange controls or "capital controls." Capital controls may impose restrictions on the Fund's ability
MATTHEWS CHINA ACTIVE ETF 2
---
to repatriate investments or income. Such controls may also affect the value of the Fund's holdings.
Risks Associated with Emerging and Frontier Markets: Many Asian countries are considered emerging markets. Such markets are often less stable politically and economically than developed markets such as the United States, and investing in these markets involves different and greater risks due to, among other factors, different accounting standards; variable quality and reliability of financial information and related audits of companies; higher brokerage costs and thinner trading markets as compared to those in developed countries; the possibility of currency transfer restrictions; and the risk of expropriation, nationalization or other adverse political, economic or social developments. There may be less publicly available information about companies in many Asian countries, and the stock exchanges and brokerage industries in many Asian countries typically do not have the level of government oversight as do those in the United States. Securities markets of many Asian countries are also substantially smaller, less liquid and more volatile than securities markets in the United States. Additionally, investors may have substantial difficulties bringing legal actions to enforce or protect investors' rights, which can increase the risks of loss. Frontier markets, a subset of emerging markets, generally have smaller economies and even less mature capital markets than emerging markets. As a result, the risks of investing in emerging market countries are magnified in frontier market countries. Frontier markets are more susceptible to having abrupt changes in currency values, less mature markets and settlement practices, and lower trading volumes, which could lead to greater price volatility and illiquidity.
Risks Associated with China and Hong Kong: The Chinese government exercises significant control over China's economy through its industrial policies (e.g., allocation of resources and other preferential treatment), monetary policy, management of currency exchange rates, and management of the payment of foreign currency- denominated obligations. Changes in these policies could adversely impact affected industries or companies in China. China's economy, particularly its export-oriented industries, may be adversely impacted by trade or political disputes with China's major trading partners, including the U.S. In addition, as its consumer class continues to grow, China's domestically oriented industries may be especially sensitive to changes in government policy and investment cycles. As demonstrated by Hong Kong protests in recent years over political, economic, and legal freedoms, and the Chinese government's response to them, considerable political uncertainty continues to exist within Hong Kong. Due to the interconnected nature of the Hong Kong and Chinese economies, this instability in Hong Kong may cause uncertainty in the Hong Kong and Chinese markets. If China were to exert its authority so as to alter the economic, political or legal structures or the existing social policy of Hong Kong, investor and business confidence in Hong Kong could be negatively affected and have an adverse effect on the Fund's investments.
Risks Associated with Variable Interest Entities: The Fund may invest in certain operating companies in China through legal structures known as variable interest entities ("VIEs"). In China, ownership of companies in certain sectors by foreign individuals and entities (including U.S. persons and entities such as the Funds) is prohibited. In order to facilitate foreign
investment in these businesses, many Chinese companies have created VIEs, through which foreign investors hold stock in a shell company that has entered into service and other contracts with the China-based operating company, allowing U.S. investors to obtain economic exposure to the China-based company through contractual means rather than through formal equity ownership. VIEs are a longstanding industry practice and well known to officials and regulators in China; however, VIEs are not formally recognized under Chinese law. Recently, the government of China placed restrictions on China-based companies raising capital offshore, including through VIE structures. Investors face uncertainty about future actions by the government of China that could significantly affect an operating company's financial performance and the enforceability of the shell company's contractual arrangements. Under extreme circumstances, China might prohibit the existence of VIEs, or sever their ability to transmit economic and governance rights to foreign investors; if so, the market value of the Fund's associated portfolio holdings would likely decline significantly, which could result in substantial investment losses.
Equity Securities Risk: Equity securities may include common stock, preferred stock or other securities representing an ownership interest or the right to acquire an ownership interest in an issuer. Equity risk is the risk that stocks and other equity securities generally fluctuate in value more than bonds and may decline in value over short or extended periods. The value of stocks and other equity securities may be affected by changes in an issuer's financial condition, factors that affect a particular industry or industries, or as a result of changes in overall market, economic and political conditions that are not specifically related to a company or industry.
Preferred Stock Risk: Preferred stock normally pays dividends at a specified rate and has precedence over common stock in the event the issuer is liquidated or declares bankruptcy. However, in the event a company is liquidated or declares bankruptcy, the claims of owners of bonds take precedence over the claims of those who own preferred and common stock. If interest rates rise, the dividend on preferred stocks may be less attractive, causing the price of such stocks to decline.
Growth Stock Risk: Growth stocks may be more volatile than other stocks because they are more sensitive to investor perceptions of the issuing company's growth potential. Growth stocks may go in and out of favor over time and may perform differently than the market as a whole.
Depositary Receipts Risk: Although depositary receipts have risks similar to the securities that they represent, they may also involve higher expenses and may trade at a discount (or premium) to the underlying security. In addition, depositary receipts may not pass through voting and other shareholder rights, and may be less liquid than the underlying securities listed on an exchange.
Volatility Risk: The smaller size and lower levels of liquidity in emerging markets, as well as other factors, may result in changes in the prices of Asian securities that are more volatile than those of companies in more developed regions. This volatility can cause the price of the Fund's shares to go up or down dramatically. Because of this volatility, this Fund is better suited for long-term investors (typically five years or longer).
3
---
ETF Risks: The Fund is an ETF, and, as a result of an ETF's structure, it is exposed to the following risks:
| | | |
| --- | --- | --- |
| • | | Authorized Participants, Market Makers, and Liquidity Providers Limitation Risk: Only an Authorized Participant ("AP") may engage in creation or redemption transactions directly with the Fund. The Fund has a limited number of financial institutions that may act as APs, and none of these APs are or will be obligated to engage in creation or redemption transactions. In addition, there may be a limited number of market makers and/or liquidity providers in the marketplace in respect to the Fund's shares. To the extent either of the following events occur, shares of the Fund may trade at a material discount to NAV and possibly face trading halts and/or delisting (that is, investors would no longer be able to trade the Fund's shares in the secondary market): (i) APs exit the business or otherwise become unable to process creation and/or redemption orders (including in situations where APs have limited or diminished access to capital required to post collateral), and no other APs step forward to perform these services, or (ii) market makers and/or liquidity providers exit the business or significantly reduce their business activities and no other entities step forward to perform their functions. |
| | | |
| --- | --- | --- |
| • | | Cash Redemption Risk: Unlike many ETFs, the Fund's investment strategy may require it to redeem shares of the Fund for cash or to otherwise include cash as part of its redemption proceeds. The Fund may be required to sell or unwind portfolio investments to obtain the cash needed to distribute redemption proceeds. This may cause the Fund to recognize a capital gain that it might not have recognized if it had made a redemption in-kind. As a result, the Fund may pay out higher annual capital gain distributions than if the in-kind redemption process was used. Cash redemptions may also entail higher transaction costs than in-kind redemptions, which costs may be passed on to redeemers of creation units of Fund shares in the form of redemption transaction fees. |
| | | |
| --- | --- | --- |
| • | | Costs of Buying or Selling Shares: Due to the costs of buying or selling, including brokerage commissions imposed by brokers and bid/ask spreads, frequent trading of shares of the Fund may significantly reduce investment results and an investment in Fund shares may not be advisable for investors who anticipate regularly making small investments. The spread of the Fund's shares varies over time based on the Fund's trading volume and market liquidity and may increase if the Fund's trading volume, the spread of the Fund's underlying securities, or market liquidity decrease. In times of severe market disruption, including when trading of the Fund's holdings may be halted, the bid/ask spread may increase significantly. This means that Fund shares may trade at a discount to the Fund's NAV, and the discount is likely to be greatest during significant market volatility. During such periods, you may be unable to sell your shares or may incur significant losses if you sell your shares. There are various methods by which investors can purchase and sell shares of the Fund and various orders that may be placed. Investors should consult their financial intermediary before purchasing or selling shares of the Fund. |
| | | |
| --- | --- | --- |
| • | | Shares May Trade at Prices Other Than NAV: As with all ETFs, shares of the Fund may be bought and sold in the secondary market at market prices. Although the creation/redemption feature is designed to help the market price of Fund shares approximate the Fund's NAV, market prices are not expected to correlate exactly to the Fund's NAV and there may be times when the market price of Fund shares is more than the intra-day value of the Fund's holdings (premium) or less than the intra-day value of the Fund's |
| | | |
| --- | --- | --- |
| | | holdings (discount) due to supply and demand of the Fund's shares during periods of market volatility or for other reasons. This risk is heightened in times of market volatility and volatility in the Fund's portfolio holdings, periods of steep market declines, and periods when there is limited trading activity for Fund shares in the secondary market, in which case such premiums or discounts may be significant. If an investor purchases shares of the Fund at a time when the market price is at a premium to the NAV of the shares or sells at a time when the market price is at a discount to the NAV of the shares, then the investor may sustain losses that are in addition to any losses caused by a decrease in NAV. Given the nature of the relevant markets for certain of the securities for the Fund, shares may trade at a larger premium or discount to NAV than shares of other kinds of ETFs. In addition, the securities held by the Fund may be traded in markets that close at a different time than the exchange on which Fund shares are listed. Liquidity in those securities may be reduced after the applicable closing times. Accordingly, during the time when the exchange is open but after the applicable market closing, fixing or settlement times, bid/ask spreads and the resulting premium or discount to the NAV of Fund shares may widen. |
| | | |
| --- | --- | --- |
| • | | Trading: Although shares of the Fund are listed for trading on a national securities exchange, and may be traded on other U.S. exchanges, there can be no assurance that the shares will trade with any volume, or at all, on any stock exchange. In stressed market conditions, the liquidity of shares may begin to mirror the liquidity of the Fund's underlying portfolio holdings, which can be significantly less liquid than shares of the Fund. Trading in Fund shares on the exchange may be halted due to market conditions or for reasons that, in the view of the exchange, make trading in shares inadvisable. In addition, trading in Fund shares on the exchange is subject to trading halts caused by extraordinary market volatility pursuant to the exchange "circuit breaker" rules. If a trading halt or unanticipated early closing of the exchange occurs, a shareholder may be unable to purchase or sell shares of a Fund. There can be no assurance that the requirements of the exchange necessary to maintain the listing of the Fund will continue to be met or will remain unchanged. |
Consumer Discretionary Sector Risk: The success of consumer product manufacturers and retailers is tied closely to the performance of the overall local and international economies, interest rates, competition and consumer confidence. Success of companies in the consumer discretionary sector depends heavily on disposable household income and consumer spending. Changes in demographics and consumer tastes can also affect the demand for, and success of, consumer products and services in the marketplace.
Financial Services Sector Risk: Financial services companies are subject to extensive government regulation and can be significantly affected by the availability and cost of capital funds, changes in interest rates, the rate of corporate and consumer debt defaults, price competition and other sector-specific factors.
Risks Associated with Medium-Size Companies: Medium-size companies may be subject to a number of risks not associated with larger, more established companies, potentially making their stock prices more volatile and increasing the risk of loss.
matthewsasia.com | 833.228.5605 4
---
Sustainability Risk: Sustainability risk means an environmental, social or governance (ESG) event or condition that, if it occurs, could cause an actual or a potential material negative impact on the value of the investments made by the Fund. ESG events could result from climate change (so-called physical risks) or from society's response to climate change (so-called transition risks), social events (e.g., inequality, inclusiveness, labor relations, investment in human capital, accident prevention, changing customer behavior, etc.) or governance shortcomings (e.g., diversity and inclusion issues, recurrent significant breach of international agreements, bribery issues, products quality and safety, selling practices, etc.), which may result in unanticipated potential or actual material negative impact on the Fund's investments and, therefore, would have an adverse impact on the value of the Fund.
ESG Investing Risk: Because the Fund may take into consideration the environmental, social and governance characteristics of portfolio companies in which it may invest, the Fund may select or exclude securities of certain issuers for reasons other than potential performance. The Fund's consideration of ESG characteristics in making its investment decisions may affect the Fund's exposure to certain issuers, industries, sectors, regions or countries, and the Fund's performance will likely differ—positively or negatively—as compared to funds that do not utilize these considerations, depending on whether the Fund's investments made according to considerations of ESG characteristics are in or out of favor in the market. The consideration of ESG characteristics is qualitative and subjective by nature, and there is no guarantee that the ESG characteristics used by Matthews or any judgment exercised by Matthews will reflect the opinions of any particular investor. Although an investment by the Fund in a company may satisfy one or more ESG factors in the view of the portfolio managers, there is no guarantee that such company actually promotes positive environmental, social or economic developments, and that same company may also fail to satisfy other ESG factors. Funds with ESG investment strategies are generally suited for long-term rather than short-term investors.
Past Performance
The Fund is new and does not have a full calendar year of performance or financial information to present. Once it has been in operation for a full calendar year, performance (including total return) and financial information will be presented. The Fund's primary benchmark is the MSCI China Index and secondary benchmark is the MSCI China All Shares Index.
Investment Advisor
Matthews International Capital Management, LLC ("Matthews")
Portfolio Managers
Lead Manager: Andrew Mattock, CFA, has been a Portfolio Manager of the Matthews China Active ETF since its inception in 2022.
Co-Manager: Winnie Chwang has been a Portfolio Manager of the Matthews China Active ETF since its inception in 2022.
Co-Manager: Sherwood Zhang, CFA, has been a Portfolio Manager of the Matthews China Active ETF since its inception in 2022.
The Lead Manager is primarily responsible for the Fund's day-to-day investment management decisions. The Lead Manager is supported by and consults with the Co-Managers, who are not primarily responsible for portfolio management.
MATTHEWS CHINA ACTIVE ETF 5
---
Purchase and Sale of Fund Shares
Shares of the Fund are listed and trade on the NYSE Arca (the "Exchange"). Individual shares of the Fund may only be bought and sold on the Exchange through a broker or dealer at market prices, rather than at net asset value ("NAV"). Because shares of the Fund trade at market prices rather than at NAV, Fund shares may trade at a price greater than NAV (premium) or less than NAV (discount). Investors may also incur costs attributable to the difference between the highest price a buyer is willing to pay to purchase shares (bid) and the lowest price a seller is willing to accept for shares (ask) when buying or selling shares of the Fund in the secondary market (the "Bid-Ask Spread").
The Fund issues and redeems shares at NAV only in large blocks known as "Creation Units." Each Fund generally issues and redeems Creation Units in exchange for a designated amount of U.S. cash and/or a portfolio of securities (the "Deposit Securities"). Only Authorized Participants ("APs") may acquire Creation Units directly from the Fund, and only APs may tender Creation Units for redemption directly to the Fund, at NAV. APs must be a member or participant of a clearing agency registered with the SEC and must execute a Participant Agreement that has been agreed to by the Fund's distributor, and that has been accepted by the Fund's transfer agent, with respect to purchases and redemptions of Creation Units. Once created, Fund shares trade in the secondary market in quantities less than a Creation Unit.
Most investors buy and sell individual shares of the Fund in secondary market transactions through brokers. Shares of the Fund are listed for trading on the Exchange and can be bought and sold throughout the trading day like other publicly traded securities.
When buying or selling Fund shares through a broker, you will incur customary brokerage commissions and charges, and you may pay some or all of the spread between the bid and the offer price in the secondary market on each leg of a round trip (purchase and sale) transaction. In addition, because secondary market transactions occur at market prices, you may pay more than NAV when you buy shares of the Fund, and receive less than NAV when you sell those shares.
Information on each Fund's NAV, market price, premiums and discounts to NAV, and bid-ask spreads is available on the Fund's website at matthewsasia.com.
Tax Information
Fund distributions are generally taxable as ordinary income, qualified dividend income, or capital gains (or a combination), unless your investment is in an IRA or other tax-advantaged account. Distributions on investments made through tax-deferred arrangements may be taxed later upon withdrawal of assets from those accounts.
Payments to Broker-Dealers and Other Financial Intermediaries
If you purchase Fund shares through a broker-dealer or other financial intermediary (such as a bank), Matthews may pay the intermediary for the sale of Fund shares and related services. These payments may create a conflict of interest by influencing the broker-dealer or other intermediary and your salesperson to recommend the Fund over another investment. Ask your salesperson or visit your financial intermediary's website for more information.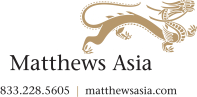 PS-MCH-0722 6
SEC Filings
Sign up for StreetInsider Free!
Receive full access to all new and archived articles, unlimited portfolio tracking, e-mail alerts, custom newswires and RSS feeds - and more!