Form 3 MediaAlpha, Inc. For: Oct 14 Filed by: Cunningham Catherine Hull
---
News and research before you hear about it on CNBC and others. Claim your 1-week free trial to StreetInsider Premium here.
---
FORM 3

UNITED STATES SECURITIES AND EXCHANGE COMMISSION




Washington, D.C. 20549





INITIAL STATEMENT OF BENEFICIAL OWNERSHIP OF SECURITIES





Filed pursuant to Section 16(a) of the Securities Exchange Act of 1934




or Section 30(h) of the Investment Company Act of 1940

OMB APPROVAL

OMB Number:
3235-0104
Expires:
December 31, 2014
Estimated average burden
hours per response:
0.5
1. Name and Address of Reporting Person *

---

C/O MEDIAALPHA, INC.

700 SOUTH FLOWER STREET, SUITE 640

---

(Street)

---

2. Date of Event Requiring Statement (Month/Day/Year)




10/14/2021

3. Issuer Name and Ticker or Trading Symbol
MediaAlpha, Inc. [

MAX

]

4. Relationship of Reporting Person(s) to Issuer




(Check all applicable)

Director
10% Owner

X

Officer (give title below)
Other (specify below)

Chief People Officer

5. If Amendment, Date of Original Filed (Month/Day/Year)




6. Individual or Joint/Group Filing (Check Applicable Line)

| | |
| --- | --- |
| X | Form filed by One Reporting Person |
| | Form filed by More than One Reporting Person |
Table I - Non-Derivative Securities Beneficially Owned
1. Title of Security (Instr. 4)
2. Amount of Securities Beneficially Owned (Instr. 4)
3. Ownership Form: Direct (D) or Indirect (I) (Instr. 5)
4. Nature of Indirect Beneficial Ownership (Instr. 5)
Table II - Derivative Securities Beneficially Owned
(e.g., puts, calls, warrants, options, convertible securities)
1. Title of Derivative Security (Instr. 4)
2. Date Exercisable and Expiration Date (Month/Day/Year)
3. Title and Amount of Securities Underlying Derivative Security (Instr. 4)
4. Conversion or Exercise Price of Derivative Security
5. Ownership Form: Direct (D) or Indirect (I) (Instr. 5)
6. Nature of Indirect Beneficial Ownership (Instr. 5)
Date Exercisable
Expiration Date
Title
Amount or Number of Shares

Restricted Stock Units

  (1)
  (1)

Class A Common Stock

19,250

0 (2)

D

 
Explanation of Responses:
1. One quarter of the restricted stock units ("RSUs") will vest on August 15, 2022 and the remainder will vest quarterly over the following three years, in each case subject to continued employment with the Issuer through each vesting date.
2. Represents RSUs granted under the Issuer's Omnibus Equity Incentive Plan on September 15, 2021.
Remarks:
Ms. Cunningham was appointed as Chief People Officer of the Company on October 14, 2021.
Exhibit 24 - Power of Attorney
Lance Martinez, attorney-in-fact

10/21/2021

** Signature of Reporting Person
Date
Reminder: Report on a separate line for each class of securities beneficially owned directly or indirectly.
* If the form is filed by more than one reporting person, see Instruction 4 (b)(v).
** Intentional misstatements or omissions of facts constitute Federal Criminal Violations See 18 U.S.C. 1001 and 15 U.S.C. 78ff(a).
Note: File three copies of this Form, one of which must be manually signed. If space is insufficient, see Instruction 6 for procedure.
Persons who respond to the collection of information contained in this form are not required to respond unless the form displays a currently valid OMB Number.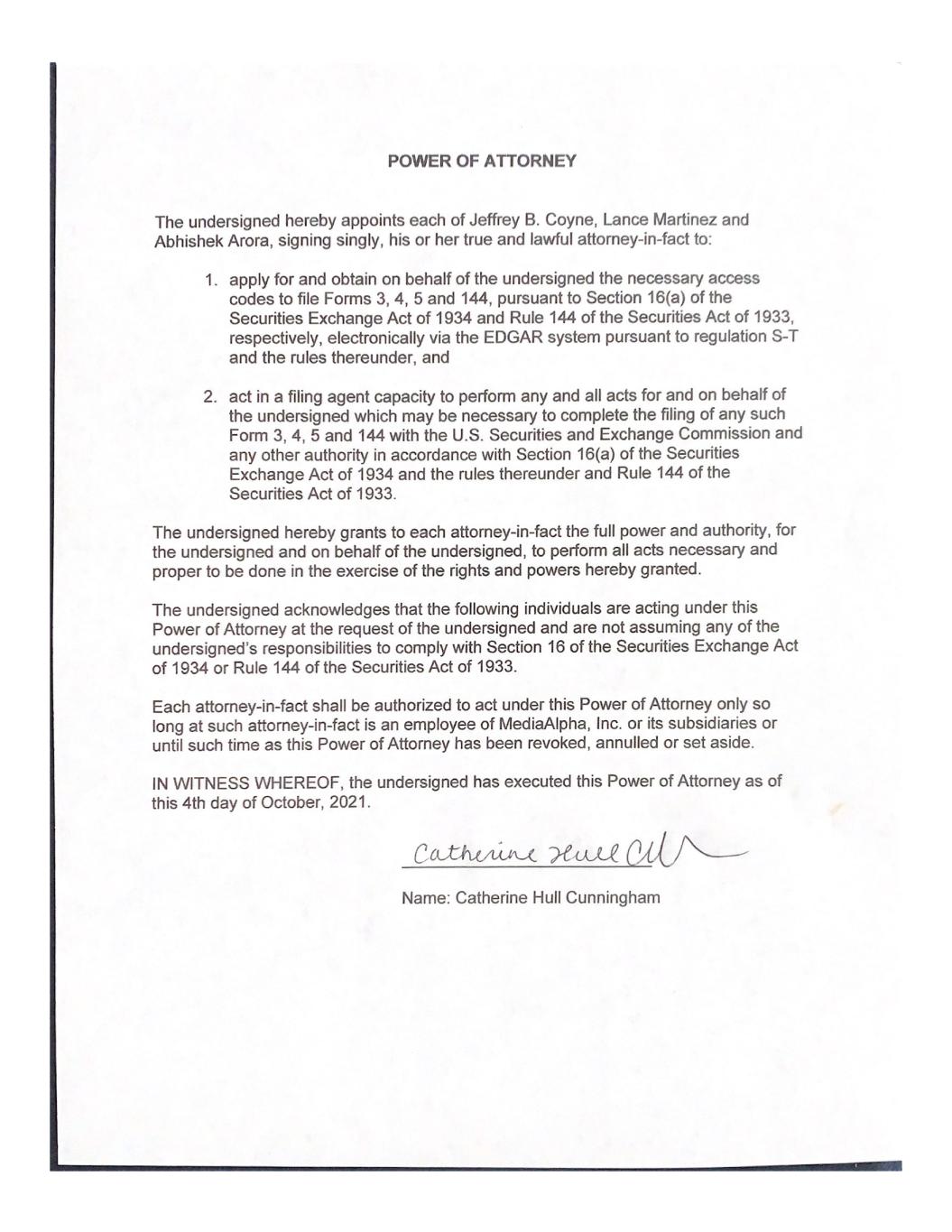 ---
SEC Filings
Sign up for StreetInsider Free!
Receive full access to all new and archived articles, unlimited portfolio tracking, e-mail alerts, custom newswires and RSS feeds - and more!