Form 253G2 Rise Companies Corp
---
Get instant alerts when news breaks on your stocks. Claim your 1-week free trial to StreetInsider Premium here.
---
Filed Pursuant to Rule 253(g)(2)
File No. 024-11149
RISE COMPANIES CORP.
SUPPLEMENT NO. 6 DATED AUGUST 15, 2022
TO THE OFFERING CIRCULAR DATED JUNE 1, 2022
This document supplements, and should be read in conjunction with, the offering circular of Rise Companies Corp. (the "Company", "we", "our" or "us"), dated June 1, 2022 and filed by us with the Securities and Exchange Commission (the "Commission") on June 1, 2022 (the "Offering Circular"). Unless otherwise defined in this supplement, capitalized terms used in this supplement shall have the same meanings as set forth in the Offering Circular.
The purpose of this supplement is to disclose the letter sent to investors on or about August 15, 2022.
Investor Letter sent on or about August 15, 2022
Mid-Year Letter to iPO Investors - 2022
Doing better by continuing to do things differently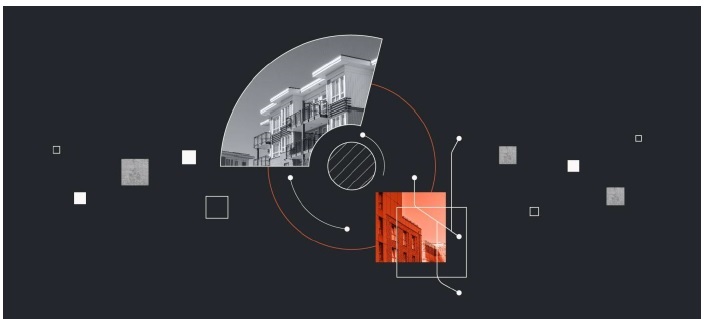 Dear Fellow Shareholders,
We're pleased to report that despite what has been a tumultuous start to the year for many technology companies, 2022 has, so far, proven to be yet another period of substantial growth at Fundrise. We began the year coming off a remarkable 2021 that saw us reach new highs across nearly every key metric, and we continued that trend through much of the first two quarters.
During the first six months of 2022 we added roughly 115,000 new investors to the platform, nearly double the total number of investors we added through all of 2021. Meanwhile, we surpassed $3 billion of equity under management and acquired approximately $1 billion of new real estate assets, growing the current portfolio to more than $6 billion in total real estate value.
Dec 31, 2021
June 30, 2022
2022 YTD growth
Assets under mgmt.¹
$2.412 billion
$3.071 billion
∆ 27%
Active investors
217,672
330,100
∆ 51%
Employees
246
310
∆ 26%
1. Approximate, rounded to the nearest million
And, as highlighted in the mid-year letter to all investors, we achieved this growth while also delivering our strongest-ever performance relative to the broader market, producing an average net return of +5.52% vs. -19.96% for the S&P 500 and -19.31% for public REITs over the same time period.
Different by design
For many of our longer-tenured iPO shareholders, it is likely unsurprising to see that once again we are standing apart from the crowd. Achieving better results by doing things differently is, after all, part of our core ethos.
We started Fundrise in the wake of the 2008 Great Financial Crisis after seeing nearly every major financial institution fail the most basic and straightforward test of applying prudent judgment when it came to managing the assets of others.
So, we centered the company around the simple idea of putting the interests of our investors first. Though this idea itself was not that revolutionary — most successful internet companies have shown that being "customer obsessed" is not only the right thing to do but also good for business — it was (and has remained) much less common in the financial industry.
To deliver on this mission, we've made deliberate choices. Our all-in fees are significantly lower than the rest of the investment industry. We don't take commissions or charge up-front sales costs. Our funds do not take a carried interest or any other form of profit sharing. And we offer investors access to the same quality opportunities, regardless of whether they are investing $100 or $100,000.
Along the way we have eliminated nearly every intermediary or middleman we've come across, even though it usually has meant taking on more work for less money. However, we've viewed it as necessary in order to maintain alignment with our investors and prioritize protecting principal over seeking upside.
Arguably the most defining decision in that process was the choice to forgo raising traditional venture capital and instead invent a new form of equity finance — the internet public offering or "Fundrise iPO."
Venture capital is the penultimate hot money. Taking VC money (in today's age) is to knowingly get on the "growth at all costs" train, regardless of the tradeoffs or downside. For VCs, failure is defined not as a company going out of business, but instead as a company refusing to bet the farm in order to win big.
Still, to most reasonable outsiders, foregoing venture capital was the "riskier" path for Fundrise to take, but we believed that at some point the VCs would end up forcing us into an impossible decision, choosing between their desires as short-term shareholders and the long-term interests of our investors/customers. And so we opted for a wholly unique approach. Born from the inspiration of companies like Vanguard, we created a model whereby our investors/customers could become our long-term shareholders, aligning the interests of these traditionally separate groups by making them one and the same.
Today, our relative outperformance is a manifestation of all these thousands of decisions built up over time — deal selection, financing strategy, fund structure, team composition, company culture, technology applications, and more — but perhaps none more so than the decision to allow our investors to become our partners and fellow owners through the iPO.
The tech bubble bursts
The irony, of course, is that for the last decade, risk management has been punished, and risk taking (virtually without exception) has been rewarded. Companies that embraced the grow-at-all-costs mentality have benefited from stratospheric valuations, while those that opted for a more conservative approach have looked out-of-touch. In public markets, assets converged to 100% correlation with low-quality stocks trading at similar multiples to high quality bonds. Even a crypto currency, originally intended to be a parody and named after a dog, grew to $50 billion in value.
But the times, they are a-changin'…
The pain felt by tech companies through the first half of the year has been severe, arguably the worst such period since the dot-com bubble crashed in early 2000. The NASDAQ 100 saw a roughly 30% decline from all-time highs in December, while many of the recent big name fintech IPOs have fared even worse.
Company
IPO price
Price on Dec 31, 2021
Price on Jul 31, 2022
2022 YTD return
Affirm
$
49.00
$
100.56
$
26.84
-73.31
%
Coinbase
$
250.00
$
252.37
$
62.96
-75.05
%
Opendoor
$
10.00
$
14.61
$
4.91
-66.39
%
Oscar Health
$
39.00
$
7.85
$
5.40
-31.21
%
Robinhood
$
35.15
$
17.76
$
9.05
-49.04
%
SoFi
$
10.41
$
15.81
$
6.31
-60.09
%
Source: Pitchbook
This resetting of values in the public equity markets (along with the fear of a looming recession) has begun working its way through the broader tech industry leading to hiring freezes and large-scale layoffs. Meanwhile, the venture industry has come to a near standstill, with fund managers frozen, fearful of being seen as the fool who wades back into the market too early.
Those startups who have needed to raise additional venture capital to survive are facing severe markdowns in value. A recent notable example was the "buy-now, pay-later" giant Klarna, whose fundraising round last month resulted in a sobering 85% decline in the company's purported value.
While these kinds of drops in value are shocking, perhaps just as shocking (to us, at least) was the notion that these same companies were, at points over the last two years, "worth" 50x or 100x the revenue they were generating.
For context on just how crazy such valuations are, it's worth looking at recent history. From 2012-2016 the median revenue multiple for similar growth-stage public companies was 6.5x; from 2017-2019 that number grew to 10.3x; in 2020 it jumped to 15.5x; and in 2021 it reached a nose-bleed level of 20.1x.
Time Period
Median Revenue Multiple1
2012 - 2016
6.5
x
2017 - 2019
10.3
x
2020
15.5
x
2021
20.1
x
A changing environment creates new opportunities
While we never wish ill on others and certainly do not relish the pain caused by recessions, the reality is that we, Fundrise, were one of those groups that felt a bit out of step in the venture-capital-induced euphoria of the past several years.
We tend to think of ourselves more as polar bears, thriving in harsh conditions where resources are scarce and efficient execution is necessary for survival.
This penchant for a more deliberate and, at times, conservative approach, was evident in the way we chose to price the company as we continued to raise additional growth equity through the iPO. Rather than try and stretch the bounds of what might be justified, we consistently opted for what we felt was a more accurate and realistic approximation of long-term value, a decision that we feel particularly good about now as we watch valuations collapsing elsewhere, triggering many of the aforementioned layoffs and down rounds.
As we've often said in other letters to investors, it is in these periods of disruption and stress that opportunities begin to emerge and great companies are made. And none has been more exciting or has more potential to impact the long-term trajectory of the business (in our opinion) than the recent launch of the Fundrise Innovation Fund.
Technology disrupts venture capital
Even during the earliest stages of the company, we believed that the true innovation behind Fundrise was less in our talents as real estate investors and more in the software we created and its ability to enable a wholly unique integrated investment platform.
At the risk of sounding trite, we believed and discussed (internally) that our business was more akin to Amazon, with Fundrise being a direct-to-consumer investment vs. ecommerce platform, and real estate our version of books. The outsized value of the platform therefore lay in the potential to leverage what we had created to not only achieve enormous scale but also expand into other investment categories and asset classes.
Choosing venture capital as that next category ended up being a fairly straightforward decision. Venture has proven to be one of (if not the) best performing investment classes of the past fifty years.
However, considering its size and inherent purpose, there has been surprisingly little innovation in how the venture capital industry operates. Fund structures are virtually identical. There is no meaningful technology differentiating one firm from another. In fact, the most significant industry development of late has been the magnitude of funding, totaling $330 billion in 2021 alone. Hardly progress compared to the advances made by the underlying companies themselves.
It should therefore come as little surprise -- based on these factors and the existence of the very same misaligned interests we had just stripped out of the real estate business -- that we felt compelled to go after venture capital with the launch of our Innovation Fund.
In doing so, we are expanding access to the roughly 98% of individuals who have, up until this point, been barred from participating in the venture world. Once again, this is thanks to regulatory breakthroughs that we've spent the past 24+ months bringing to fruition. But before we delve into the benefits we see from expanding beyond real estate, we want to address a concern we've heard from some of our investors, specifically that this expansion could distract the company from its core business of investing in real estate.
In many ways, this critical feedback from our investors warms our hearts. It is exactly the type of skepticism that we would have if the roles were reversed. And while the fullest explanation can be found in our podcast episode announcing the launch, the short summary is that Fundrise is and (for an extended period) will remain first and foremost a real estate investment platform. We have over 100 team members focused exclusively on investing in and operating our real estate portfolio. With more than $6 billion of total real estate value across the portfolio, the Innovation Fund will likely be less than 1% of all assets for some time.
All that said, it's worth reiterating for our fellow shareholders why we are so excited about this next phase of the company. In our experience, rarely does an opportunity present itself that has such an enormously asymmetric potential reward relative to its risks. Today, Fundrise has the means to make a multi-million dollar investment in the product, engineering, and marketing resources needed to stand up the Innovation Fund's business and have it total only a small fraction of our larger operating budget. This is something that very few similar startup organizations can afford to do. By leveraging our scale, we can put aside concerns about near term economics and instead focus exclusively on the longer-term outcomes. We believe that if we prove our technology and our team can expand beyond real estate, we will not only become stronger overall operators and investors but can 10x the long-term value of the company.
And although the Innovation Fund is the most newsworthy development of late, it is hardly the only area of growth within the business. Just last year, we launched a new product and engineering division within the company to build a whole new software-based real estate operating system that we believe is how the whole industry will work by the end of the decade. (The advances here have in large part helped drive the excellent performance we've returned over the past 18 months.) We also have exciting developments underway in our income strategy, with a focus on dislocated debt markets, as well as new home construction, which is also seeing its share of stress from rising interest rates. In short, there are more things happening in our business than ever before, and each one we see as a valuable piece to a larger flywheel that continues to gain momentum and compound over time.
We feel fortunate to be sitting in a position of such strength during a time when so many others are struggling to stay afloat. As always we credit much of this success to the fact that we've been able to bring together such an outstanding and talented team, as well as having had the support of our incredible investors.
Now, finally, after so many years, the tortoise is beginning to outpace the hare, and we are looking forward to what lies ahead.
Onward,
Ben and the entire Fundrise team
Disclaimers
1Figures represent the median enterprise value to trailing twelve months revenue multiple of a broad selection of publicly traded B2B software businesses during the time periods referenced based on Pitchbook data. The data includes >100 B2B SaaS businesses across a range of infrastructure software, horizontal applications and industry focused vertical software, and is intended to be representative of the broader B2B SaaS universe but not exhaustive.
SEC Filings
Sign up for StreetInsider Free!
Receive full access to all new and archived articles, unlimited portfolio tracking, e-mail alerts, custom newswires and RSS feeds - and more!