Paper Unicorn Games promises players an immersion in the magical meta world of blockchain games
Paid press release content from The Financial Capital. The StreetInsider.com news staff was not involved in its creation.
Los Angeles, CA, California, United States - April 12, 2022 —
Paper Unicorn Games, a unique video game developer specializing in creating games that are both visually and emotionally engaging, transporting players into beautiful worlds with thought-provoking storylines, is beginning development of its first blockchain-based games. The company has figured out that meta-universe, blockchain and NFT have become a major trend of late, and so back in December 2021 it began developing its first blockchain game. As part of the concept of developing games that are primarily fun and easy to use, Transmission emphasises the importance of creating value in the process of having fun to attract players from outside the professional crypto-asset trading sector. The game also features an original and atmospheric soundtrack by musician Jeremias Peña. At times similar to classic touching, the music creates a melancholic tone to the game.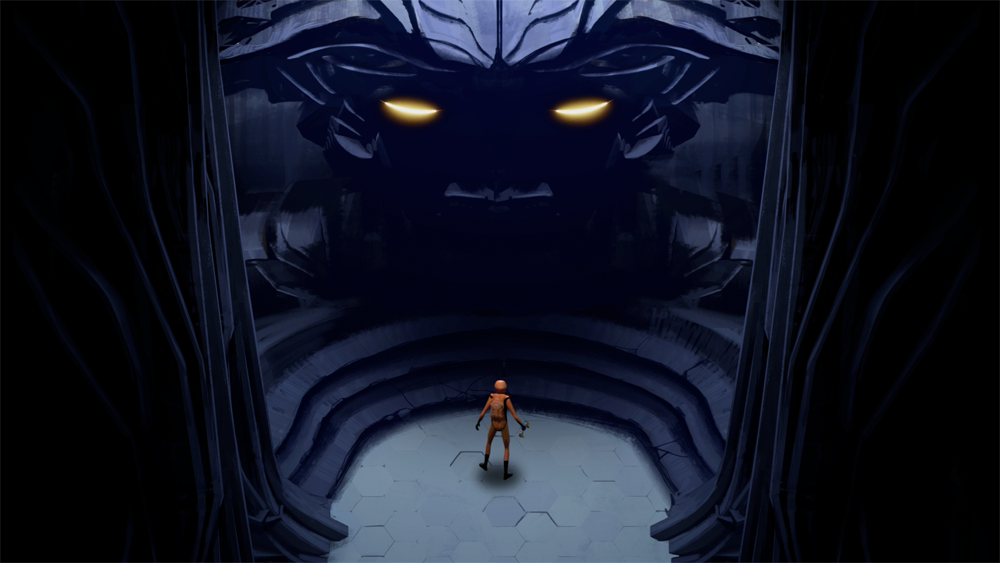 Back in early 2021, the company unveiled a medium-term business strategy in which it promised to invest in artificial intelligence, cloud gaming and blockchain. The results of the strategy will be used in the development of cloud technology and the development of new cloud content. This will increase the availability of Paper Unicorn Games' products and be a catalyst for creating new forms of entertainment. 
"We are delighted to see the enthusiasm of members across our community in creating new applications in a more impactful way. I understand that those who play for fun are now the majority of players, and they are voicing their concerns about these new trends. Nevertheless, I believe that a certain number of people will be motivated to 'play to contribute', to make the game more fun", said Andrew Abaimov, the company's project manager and co-founder of the company. Also, he suggests that the development of a token economy will give creators of user-generated content a more consistent motivation and create tangible benefits for them. It will inspire players to participate and communicate, and games will have self-sustaining growth. The company has previously stated that it is preparing to enter the NFT market.
Blockchain technology has been a strategic investment area for Paper Unicorn Games in recent years, including dozens of successful projects in the areas of Public Chain, DeFi and NFT. The success of Paper Unicorn Games is based on the goal of bringing important aspects of real life into the digital world. These include NFT tokens registered on blockchain to represent unique crypto-assets, and a competitive decentralized autonomous organization (DAO) that attracts and motivates players who can run a community on the DAO planet they choose as their virtual home. 
Unlike the traditional way of enjoying games simply as entertainment, Paper Unicorn is designed to provide the entire ecosystem with characters and items whose originality and rarity is guaranteed by blockchain. Paper Unicorn Games also plans to use UGC (user-generated content) in all of its projects including Transmission. UGC will allow users and companies to create and sell NFT elements, as well as give them the freedom to create lands and place objects, environments, characters and monsters in the meta universe.
Paper Unicorn's practice area now includes not only video and blockchain game development, the company also has extensive experience in game development and maintenance around the world. The development community helps design a user interface for mobile devices that provides more functionality on a single screen and makes it easier for players to access a fuller range of blockchain game activities. 
With the release of blockchain games from Paper Unicorn Games, users will not only enjoy an exciting adventure in a new meta-universe, but will also be rewarded through tokens that are financial in nature. The NFT tokens received by gamers, in addition to having artistic value for the collection, have a functional purpose (e.g., weapon/shield/magic) that will contribute to the players' success.
Contact Info:
Name: Andrew Abaimov
Email: Send Email
Organization: Paper Unicorn Games
Phone: +380994199981
Website: https://paperunicorngames.com

Release ID: 89072941
If you detect any issues, problems, or errors in this press release content, kindly contact [email protected] to notify us. We will respond and rectify the situation in the next 8 hours.
Press Releases
,
The Financial Capital
Sign up for StreetInsider Free!
Receive full access to all new and archived articles, unlimited portfolio tracking, e-mail alerts, custom newswires and RSS feeds - and more!