UBS Names South Korea, India, Others as 'Slow' to Nod Credit Suisse Deal - Reuters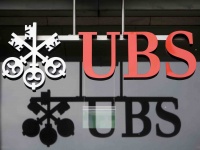 (Updated - September 19, 2023 5:20 AM EDT)
UBS Names South Korea, India, Others as 'Slow' to Nod Credit Suisse Deal - Reuters
UBS Group AG mentions at least four countries including South Korea and India as "slow" in granting regulatory approvals needed complete its takeover of Credit Suisse.
UBS has also named Ireland and Saudi Arabia as "slow jurisdictions," according to a document dated Sept. 6.
"Non-cooperative regulators could put transactions such as the Swiss bank merger at risk."
The uncertainties in securing regulatory nods could also lead to winding down businesses and asset sales - the bank says in the documents.