Cannabis Stocks Rally with U.S. Marijuana Legalization
The majority of marijuana stocks celebrated the election by giving current investors big gains in top cannabis stocks. While the marijuana industry in the U.S comes closer to achieving marijuana legalization federally, the opportunity with cannabis expands greatly. As of now 35 states legalized medical marijuana, with 15 of those having full recreational use. This is a good portion of the country but if you look at how each state could add large amounts of revenue to the industry, the next four years could be monumental.
[Read More]
As it stands American marijuana stocks like Green Thumbs Industries, Inc. (GTBIF Stock Report) are well-positioned to profit from the growing market. The company currently has 49 retail locations across 12 U.S markets and is performing well for investors. In reality, U.S cannabis companies could profit from the $5 billion-dollar market predicted to come from marijuana legalization laws passed this week. For example, Acreage Holdings Inc. (ACRHF Stock Report) recently acquired 2 New Jersey medical marijuana operations for $10 million just as the state legalizes recreational use. While the competition for their share of the U.S. cannabis market ramps up U.S cannabis companies are not the only ones getting in on the action.
Canadian Cannabis Companies and The American Marijuana Market
To the north, our Canadian neighbors are strategically moving into a position to take advantage of the emerging U.S. market. It's important to realize the United States could grow to be one of the largest marijuana industries in the world. Recently, analysts have predicted that the U.S cannabis industry could grow to $35-40 billion by 2025. Currently, the American marijuana market is predicted to have retail sales between $15-19 billion in 2020. Given that type of growth for the next 5 years, the U.S is extremely lucrative for the future of these businesses.
At the present time, many of the top-performing U.S. cannabis stocks are reaching year to date highs with this election rally in the market. While that's exciting for current investors, I would not want to jump into a marijuana stock as it's reaching its highs. As many seasoned investors know marijuana stocks can be quite volatile. With this in mind let's look at pot stocks to buy that can benefit from American cannabis but they reside in Canada.
Canadian Cannabis Stock for Next Week: Aphria Inc.
Aphria Inc. (APHA Stock Report) is a leading Canadian marijuana company that produces and sells cannabis in the country and also internationally. The company is one of the distributors of German medicinal marijuana, besides that, it also distributes to 10 other countries. While Aphria is one of the best performing Canadian marijuana companies it has not done business in the U.S., until now. Aphria is placing a bet on U.S cannabis with its $300 million acquisition of the Sweet Water Brewing Co. LLC. Indeed, the purchase of the company gives Aphria direct access to the U.S market when it could become federally legal. In fact, the acquisition also gives both companies cross-selling opportunities and new product possibilities.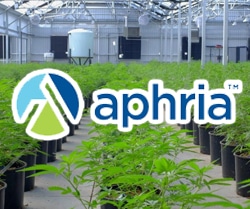 In the agreement, which is closing in December of 2020, Sweet Water Brewing will become a wholly-owned subsidiary of Aphria. Sweet Water's products are in 27 states in the U.S and are in more than 50 countries across the world. In addition, Aphria has said Sweetwater had net revenue of $66.6 million in 2019. In detail, the company estimates that Sweet Water will account for 15% of net sales and give way to the production of infused beverages.
APHA stock hit its YTD high of $6.13 this past Friday then pulled back down to close at $5.50. Currently, analysts have given the stock a price target of $11.75 which would be a good gain from current levels. Due to the recent market rally in the marijuana sector, Aphria could be a great addition to your cannabis watchlist.
Canadian Cannabis Stock for Next Week: Aurora Cannabis Inc.
Aurora Cannabis Inc. (ACB Stock Report) is one of the largest Canadian marijuana stocks in the industry. The company is scheduled to report its earnings on November 9th premarket. Currently, ACB stock led Canadian marijuana stocks this week in gains with over 56% at Friday's close. Granted this 1st quarter fiscal 2021 report could have a major impact on the stock next week, let's examine some possibilities. Judging from Aurora's last reported quarter which beat expectations with its earnings up 56.7%, they could be positive. The company has also been working steadily to cut production costs per gram and that could help its gross margins.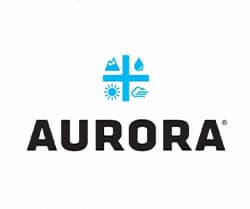 Aurora has been developing products for consumers across Canada in the form of high-quality derivatives, edibles, vapes, and infused beverages. Although the stock might see a pullback in next week's trading, with the election train coming to a stop. In the event, Aurora's earnings look promising next week could have more gains for ACB stock. Regardless of the stock's gains, last week ACB stock could be a good addition to your cannabis stock watchlist.
The post 2 Marijuana Stocks To Watch After The Election appeared first on Marijuana Stocks | Cannabis Investments and News. Roots of a Budding Industry.(TM).
COMTEX_374094282/2683/2020-11-07T13:43:02
Is there a problem with this press release? Contact the source provider Comtex at [email protected].