Ackman Doesn't See 'Slap on the Wrist' for Herbalife (HLF)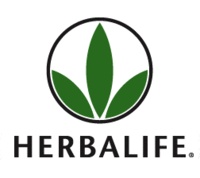 Price: $43.66

+0.09%
Overall Analyst Rating:
BUY
(
Up)
Dividend Yield: 1.8%
EPS Growth %:
-100.0%
---
Get inside Wall Street with StreetInsider Premium. Claim your 1-week free trial here.
---
Bill Ackman's Pershing Square updated investors on Herbalife (NYSE: HLF) in its annual report to holders. In it, Ackman said while analysts and some media reports argue the recent 10-K FTC disclosure means Herbalife is on the brink of a favourable settlement with regulators, which caused the company's stock price to rise, they believe the facts will prove otherwise. They do not believe the FTC will deliver a "slap on the wrist".
He said if the FTC were to let Herbalife off the hook, which they view as unlikely, then all pyramid schemes will be allowed to flourish nationwide and globally.
From the report:
Recent developments continue to confirm that Herbalife is a pyramid scheme. Recently, an internal HLF video of CEO Michael Johnson surfaced in which he admits to the critical importance of recruiting to the business model. We believe that the video provides useful additional evidence to regulators of the recruiting-driven nature of HLF's business model.
Despite a recent press report to the contrary, regulatory investigations are continuing, as evidenced by HLF's consistent disclosure about a Department of Justice investigation and requests for certain information addressed to HLF's distributors, management, and others. Over the last three years, HLF has spent ~$109 million defending itself and responding to government inquiries, yet it still refuses to collect retail sales data which, if they existed, could help the company's defense.
In its 10K, filed February 25th 2016, Herbalife added a new disclosure about the U.S. Federal Trade Commission (FTC):
The Company is currently in discussions with the FTC regarding a potential resolution of these matters. The possible range of outcomes include the filing by the FTC of a contested civil complaint, further discussions leading to a settlement which could include a monetary payment and other relief or the closure of these matters without action. The Company is cooperating with the investigation and at this time it is difficult to predict the timing, and the likely outcome, of these matters. Moreover, no assurances can be given that the outcome of these matters will not have a material adverse impact on the Company's business operations, its financial condition or its results of operations. At the present time, the Company is unable to estimate a range of potential loss, if any, relating to these matters. (Source: Form 10-K, pg. 100)
While analysts and some media reports argue the above disclosure means Herbalife is on the brink of a favourable settlement with regulators, which caused the company's stock price to rise, we believe the facts will prove otherwise. Herbalife has settled with regulators and litigants many times in its history. Despite these regulatory actions and settlements, HLF's business model has only gotten more aggressive in incentivizing its distributors to recruit at the expense of retail sales, and its distributor failure rate remains constant.
We do not believe the FTC will deliver a "slap on the wrist" in light of the enormous harm Herbalife inflicts on its victims, which will continue if it is not forced to stop its pyramidal practices. HLF's high profile over the last three years will subject the FTC's resolution of the Herbalife investigation to a high degree of public scrutiny. If the FTC were to let Herbalife off the hook – an unlikely event in our view – then all pyramid schemes will be allowed to flourish nationwide and globally. Without the inventory loading that is inspired by the incentives of Herbalife's marketing plan and the deception used to induce unwitting novice entrepreneurs to pursue the so-called "business opportunity," we believe the company's business fundamentals will collapse.
In 2015, the U.S. Federal Trade Commission began proceedings against another multi-level marketer (MLM) called Vemma. The complaint and preliminary injunction against Vemma provide a potential roadmap for FTC action against Herbalife. We believe that Herbalife would not survive if a court applied the same restrictions on HLF which were imposed upon Vemma. Pershing Square has published a detailed side-by-side comparison on our website – www.FactsAboutHerbalife.com – showing that Vemma and Herbalife share strikingly similar business policies and practices.
On another front, New York Senator Jeff Klein, in conjunction with Public Advocate Letitia James and a non-profit organization called Make The Road New York, released a highly critical report on Herbalife, concluding that its distributors are running an illegal pyramid scheme. Senator Klein has proposed New York State legislation that would amend the New York State General Business Law to protect consumers from the abusive practices of Herbalife and similar MLMs.
From a financial perspective, HLF's operating results in 2015 deteriorated. Reported revenue declined 9.9% in 2015 as low-single-digit organic growth met with substantial FX headwinds. China was – and continues to be – the bright spot in Herbalife's financial performance, growing 29.8% organically in 2015. Excluding China, local currency net sales declined 1.3% in 2015. Herbalife reported somewhat improved performance in Q4 (posting positive ~6% currency-adjusted revenue growth ex-China) as the business appeared to have stabilized in certain markets.
Management has guided to mid-single-digit 2016 constant currency revenue growth and currency neutral EPS growth of -3% to +6%. HLF's 2016 EPS guidance of $4.05 - $4.50 implies realized EPS growth of -19% to -10%.
HLF continues to point to "changes to the business model" as the reason for a "temporary reset," but we note that member trends continue to be negative. Slowing growth in new Sales Leaders continues to weigh on Herbalife's ability to recruit new members, and constant churn has caused the total member base to flat-line. The pyramid is no longer growing.
Recently, HLF was forced to restate downward a business metric that it calls "Active New Members", which it claims shows "engagement" by distributors. The company introduced this metric on its Q2 2015 earnings call – in conjunction with deterioration in overall recruitment – but has never defined what the term "Active New Members" means or how it is calculated, nor how or when members become "inactive." HLF explained the recent restatement by saying that Active New Members is a non-GAAP measure that does not appear in its financial statements. While the company is now making light of the importance of this measure, it previously has trumpeted the increases in this metric as an indication of future growth potential. Irrespective of the revised "Active New Member" disclosure, the number of total new members recruited each quarter has been on a downtrend, declining ~20% from 599,012 in Q1 2014 to 485,142 in Q4 2015. Pyramid schemes, like Ponzi schemes, require new recruits to replace exiting victims. For the first time in many years, Herbalife is having trouble replacing failed distributors with new recruits. The treadmill now appears to be moving faster than the runner.
Despite weak operating performance, robust multiple expansion yielded a total return of 42% for HLF shares in 2015 after a 52% decline in 2014. At its current stock price (in the low-$60s) HLF stock trades at 15 times 2016 earnings guidance. We believe that this price assigns little to no downside for an adverse regulatory outcome, nor is it justified by a business of HLF's poor quality. As a result, we believe that HLF currently represents an extremely attractive risk-reward for short sellers.